U.S. Presidential Election Results Regardless, the Gathering Transition to Renewables Continues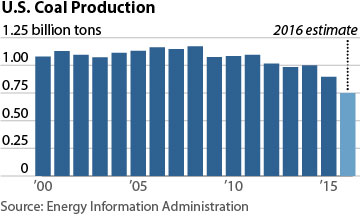 Regardless of any potential or even likely shift in U.S. energy policies, the transition of global energy markets is firmly entrenched.
A succession of financial and technology breakthroughs position renewable energy and efficiency as clearly price competitive in an increasing number of energy markets  Policy action, with the ratification of the Paris climate
accord, reflects a deeply global commitment. Recent developments in China, India, Europe and in a growing list of emerging markets have renewables becoming the leading new low-cost source of electricity. This is a trend that is only reinforced by global coal prices recently hitting two-year highs.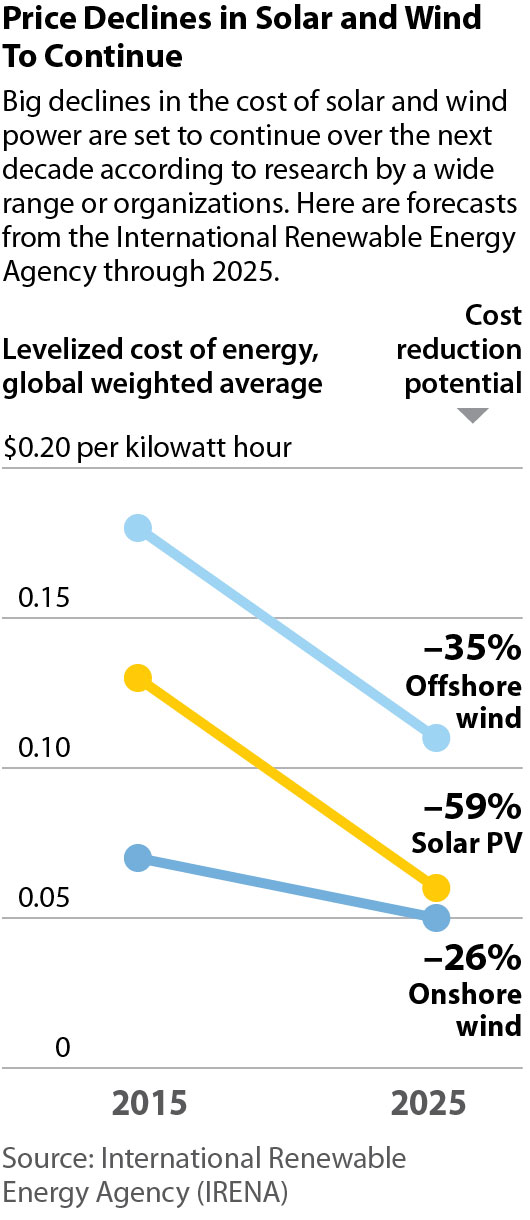 China is diversifying away from coal-fired electricity.
"China is coal. Coal is China." So said the IEA in 2012, and it was true then—but not for much longer.
A senior executive of the China National Nuclear Corporation International (CNNC), Jin Xi, at the International Mining and Resources Conference (IMARC) conference in Australia this week, said coal's share of electricity production in China would decline from the 66 percent reported in 2014 to 60 percent by 2020 (we see it about the same). Xi has it dropping to 49 percent by 2030 (our projections say 50-55 percent).
CNNC assumes coal consumption across China peaks in 2020 and declines thereafter. It further forecasts a serious rate of coal-fired power plant closures and then— after peaking 1,160 gigawatts of capacity by 2020, declining steadily thereafter to 1,020 gigawatts by 2030. That amounts to 140 gigawatts of coal closures over the 2020s.


Xi's emphasis was on a continued diversification away from coal fired power generation into more of everything else — i.e. hydro, nuclear, gas and renewables.

India is now aiming for 350 gigawatts of renewable-powered electricity by 2030
The transformation of the Indian electricity sector is accelerating, driven by economic, financial and technology levers. This

 

transition is moving beyond policy, to an increasingly level playing field where renewables are able to fight more equally and win on economic grounds, particularly against the highest marginal cost power source in India—imported thermal power.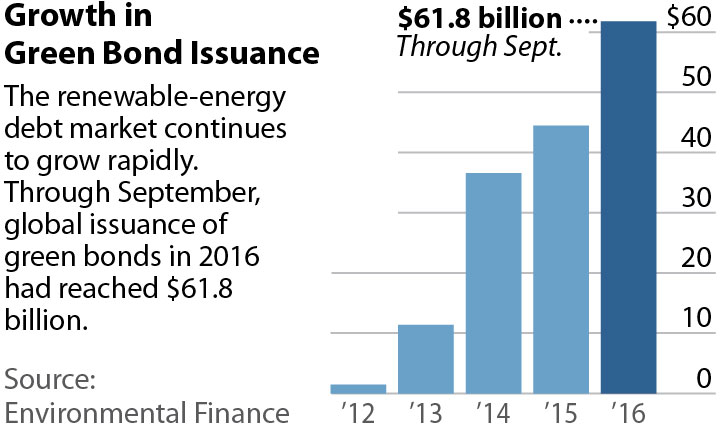 The electricity industry news out of India this week is that its leading thermal power generation firm, NTPC Ltd, plans to derive 52 percent of its total electricity generation from renewables by 2020. This announcement is a clear recognition that the record low Indian solar tariff of Rs4.34 (US$65/MWh), fixed flat in nominal terms for 25 years set in January 2016 by Fortum of Finland, is highly likely to be cut again. This week saw a proposed new 750MW SECI solar tender in Rajasthan with a maximum tariff indicted at just Rs4.00/kWh (US$60/MWh). This year marks the second in a row of greater than 20 percent per annum solar tariff deflation.With thermal coal prices reaching US$100-110/t in November 2016, the cost of new imported coal-fired power generation in India has risen to over Rs7/kWh (US$100/MWh). As a result, solar is immediately more cost competitive. This brings home the seriousness of Energy Minister Piyush Goyal's intent to have India cease thermal coal imports by the end of this decade. Rising prices are having an impact now:  Coal imports into India declined 14 percent year-on-year in October. Published reports appear daily about Indian Discoms refusing to take on expensive power generation, so this latest international coal price hike could well strand a number of import-coal-reliant power plants.
Offshore wind tariffs recently hit a record low US$55/MWh.
In Europe, a new deflationary renewable energy record was set this week when Vattenfall AB reported awarding a 600MW offshore wind tender at a record low of €50 (US$55)/MWh from Denmark. Offshore wind began this decade at €140 /MWh.


Driven now by constant improvements from learning by doing, technology innovation and economies of scale, the price is rapidly approaching grid parity. This has global ramifications given the scope for offshore wind deployments in waters off China, Japan, India and the U.S. in the decade, promising similar scale seen in onshore wind development over the past

decade.



The U.S. coal sector is constrained more by markets than politics.
The election results in the U.S. promise a shift in federal climate and energy policy. The changes will likely create a short-term tailwind for the coal sector by way of regulatory relief granted by the new administration. The sector remains constrained, however, by low-cost renewable energy and natural gas prices, both of which are  pushing down electricity costs. The medium- and long-term outlook remain the same: Lower demand for coal. Coal production was 1 billion tons in 2012 and this year is expected to decline to below 750 million tons. This long-term decline is likely to continue, only the rate of decline may change.

In sum, technology developments and financial markets are creating vast momentum in the global energy transition as the cost competitiveness of renewable energy couples with its general absence of adverse externalities.

The transformation is also becoming far more global, with solar tariffs, for example, hitting record lows in Dubai (US$24/MWh), Chile (US$29/MWh) and Mexico (US$30/MWh) in recent months.

The long game is clear, and the global energy market transformation is inevitable.

Tim Buckley is IEEFA's director of energy finance studies, Australasia. Tom Sanzillo is IEEFA's director of finance.

RELATED POSTS:
IEEFA Report: Faster-Than-Expected Shifts Regionally and Nationally, Growing Risk for Investors Who Lag Behind
IEEFA Europe: As Global Climate Pact Takes Force of Law, a Bleak Outlook for Coal-Fired Power