Meeting energy demand through renewables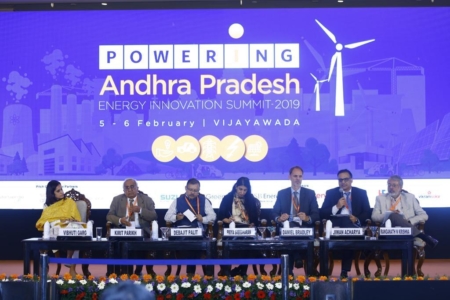 NEW DELHI -Situated in south-east India, the state of Andhra Pradesh is a leading producer of renewable energy with 7.2 gigawatts (GW) of installed capacity as on December 2018. The state's share of renewable energy as part of total capacity has trebled in the last four years from 11% in 2014 to 30% in 2018.
Andhra Pradesh has ambitious plans to increase their renewable energy capacity 2.5 times to 18GW by 2022 and then 4 times to by 2029. However, there are gaps that need to be addressed to assist the state achieve its target to support massive capacity addition.
IEEFA notes that better planning, improving the financial management of distribution companies (discoms), and addressing the issue of policy uncertainty can assist in building investor confidence, including attracting more investment for greater deployment of renewable energy projects in the state.
While discoms in Andhra Pradesh are the best performing in India, ranked No.1 best performing state as per the UDAY portal, they need to improve their operational and financial performance further to assist in increasing the share of renewable energy mix in their total portfolio.
IEEFA notes there are measures to further enhance reliability and matching of demand and supply so that the grid is better able to integrate the increasing share of low cost but intermittent renewable energy.
Presently, aggregate technical and commercial (AT&C) loss is 10.28% which is half the national average. This needs to be further reduced given it is still double the world's average.
Grid modernisation, transmission infrastructure development, increased billing, and theft control are some additional measures to further minimise energy lost.
Reducing the gap between average cost of supply (ACS) and average revenue requirement (ARR) could improve the financial sustainability of the discoms.
IEEFA notes the state should undertake tariff reforms and make tariff cost reflective. The state should reduce the burden of government subsidies and cross subsidies and provide subsidies to only the targeted beneficiaries.
Additional measures include deployment of decentralized renewable energy and promoting schemes like solar irrigation pumps, solar rooftop, etc. This will also enable discoms to reduce their costs on generation and reduce the requirement for ongoing transmission infrastructure capacity expansions.
Another measure looks at renewable energy cost to factor grid firming cost along with the generation cost. Given the intermittent nature of renewable energy, it increases the need for flexible sources of generation to help maintain grid stability. Various technologies that can provide this include pumped hydro storage, gas peaking plants, faster ramping, more flexible but lower utilisation of coal-fired power plants, battery storage etc. A stronger price signal to incentivise such generators will help drive the roll-out of flexible power technologies.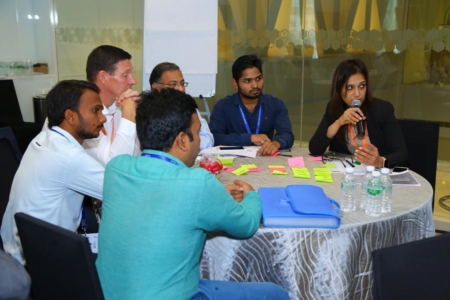 Andhra Pradesh is in an advantageous position with installed capacity of gas and pumped hydro storage that can provide balancing power when renewable energy is not available. The state should adopt an all-inclusive portfolio of flexible power technologies comprising gas, pumped hydro storage, concentrated solar thermal, batteries etc, along with demand side response management to incentivise consumers to respond to periods of peak demand by automatically curtailing unnecessary demand.
Andhra Pradesh must introduce time-of-day pricing to help manage peak demand and variability for renewable energy while providing a better deal for consumers.
The state could also minimise risk by facilitating land acquisition, grid availability etc. For example, industrial solar parks dramatically reduce land acquisition and grid connection risks, both allowing national and international capital to flow, while lowering the cost of capital and hence the tariff required.
Certainty of policies is key. India has deployed large capacities of renewable energy by promoting competition and transparency through the world-leading reverse auction bidding mechanism. The state should not jeopardise the process by putting excessively aggressive caps and undermining investor confidence by unplanned policy changes. This increases developer risks and will see tariff tenders rise as a result, or if changes are made post investment, it risks replicating the non-performing assets debacle evident in the thermal power sector.
Andhra Pradesh should make both promoters and discoms accountable for their decisions. A contract should be legally binding and enforceable. It is important to establish stability of rules and enforceable contracts, with non-refundable deposits from tender winners to ensure delivery, while discoms need to honour their commitments, such as paying producers when due. If promoters or discoms are bailed out and not held accountable, the lessons of the past are not going to be learnt and are set to be repeated.
Andhra Pradesh should embrace technological change as an innovation to modernise, expand and diversify its electricity system. Increased reliance on domestic renewables builds energy security, whilst progressively locking in a new, sustainable low cost, deflationary electricity supply. The state should demonstrate the use of these new technologies on the ground through pilots, and learn by doing in local market conditions, progressively scaling up and avoiding adopting a boom-bust cycle approach by encouraging business certainty. This will bring down the real cost of servicing demand over time and provide a reliable and sustainable source of supply to its consumers.
This commentary is based on a presentation entitled 'Serving Energy Demand through Renewables', delivered by Vibhuti Garg, Energy Economist with IEEFA India at the Andhra Pradesh Energy Innovation Summit 2019 on February 5, 2019. The Summit's objective was to identify innovations and best practices in the energy sector to set Andhra Pradesh firmly on the path of becoming the most liveable state in terms of energy for its citizens. Policy recommendations and three of the best cutting-edge innovations were submitted to the Honourable Chief Minister, Shri N. Chandrababu Naidu and to Sri Ajay Jain, Principle Secretary, Energy during the valedictory session at the conference.
This article was first published  in PV Magazine on 20 February 2019.
Related Links:
IEEFA India: Improving India's electricity sector through time-of-day pricing
IEEFA India: New record with renewable energy installations 40 times higher than thermal
IEEFA India: Grid investment needs to match enormous growth in renewable energy investment