Foundation-Based Approach to Closure and Clean-Up; New Czech Owners of Vattenfall Assets in Lausitz Can Afford to Foot the Bill; a Timeline That Helps Local Communities Prepare for Transition
The recent "sale" by the Swedish state-owned utility Vattenfall of its German lignite assets throws a harsh light on a dark paradox: the continued use of the world's most carbon-intensive fuel by a country with some of the most ambitious targets to tackle climate change.
The deal transfers a cluster of lignite mines and their associated power plants in the Lausitz region of eastern Germany to two privately owned Czech companies, Energetický a Průmyslový Holding (EPH) and PPF Investments Limited. While it allows Vattenfall to rid itself of these troublesome assets, it also highlights how lignite remains the single-biggest source of power generation in Germany, accounting for one quarter of the total. This despite the fact that the country aims to halve its greenhouse gas emissions by 2030 and wants to achieve a "zero-carbon electric grid" by mid-century.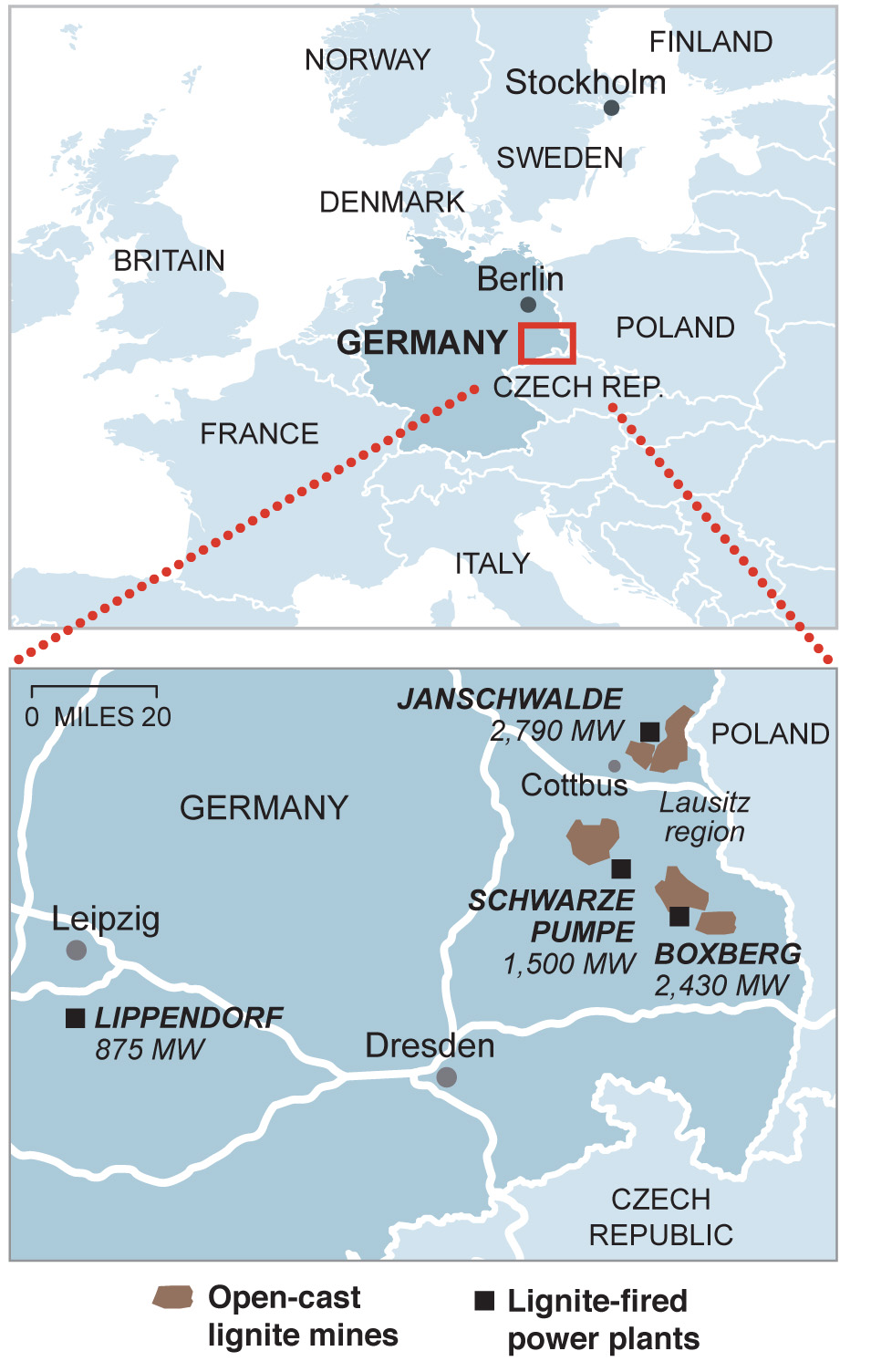 INDEED THE VATTENFALL DEAL RAISES TIMELY AND FUNDAMENTAL QUESTIONS ABOUT LIGNITE'S ROLE IN THE ECONOMY OF GERMANY AND EUROPE, how and when such assets will be phased out of the region's energy mix, and who will pay for the expensive clean-up of the open-pit mines left behind.
Vattenfall executives seem to know full well the liabilities around the Lausitz holdings, having openly acknowledged a "tough time" with the businesses alongside growing regulatory headwinds. The utility in essence is giving the assets away by including €1 billion in cash to "stabilize" the businesses. The Czech buyers sense a medium-term opportunity to make money.
This gap in perception can be explained by various uncertainties: over a phase-out timeline; over the cost of the clean-up; over the prospect for future lignite-based power subsidies; and over doubts on carbon prices. Ultimately, of course, it is up to the German government and its constituents to resolve these questions.
That said, we see the best solution in a model we describe in a paper we published this morning: "A Foundation-Based Framework for Phasing Out German Lignite in Lausitz." (Here is German translation of executive summary).
Our model sees the mine and power plants owners retaining full responsibility of liabilities. In short, we would have the new Lausitz power-plant owners themselves pay the bill.
WE BORROW HEAVILY IN OUR PROPOSAL FROM GERMAN HISTORICAL APPROACHES TO RESTRUCTURING NUCLEAR, HARD-COAL AND NUCLEAR INDUSTRIES.  We propose specifically that the Lausitz mine liabilities be managed by a foundation, perhaps one run by the public company LMBV, which has vast experience in mine and power-plant cleanups in the former East Germany.
We see ample precedent for our proposal, which details how the private sector can bear the burden of mine-rehabilitation cost in line with the "polluter pays principle" and how the foundation model can be sustained by upfront and regular contributions from the new owners of the Lausitz lignite mine and power plants.
We believe the owners are up to the task.
Under the asset transfer from Vattenfall, Energetický a Průmyslový Holding (EPH) and PPF Investments Limited will receive not just the €1 billion ($1.1 billion) in cash but an additional approximately €0.6 billion ($670 million) in capacity payments in guaranteed government subsidies. We propose that EPH and PPF Investments use part of this windfall to pay €0.75 ($840) billion upfront into the Lausitz foundation, and we propose further that they pay a power-plant levy of €3 ($3.35)/ MWh through the phase-out period, raising an additional €1.5 billion ($1.45 billion) (barely a quarter of estimated average undiscounted cash flow of €11.79 ($13)/ MWh through 2030).
Provided these funds are invested cautiously, we see them comfortably meeting the upper end of the estimated €1.4-2.6 billion in mine-rehabilitation liabilities (more than what Vattenfall has acknowledged).
Our proposal avoids any prospect of a taxpayer-funded lignite bailout. It lays a sustainable path forward for Germany to meet its climate goals, and it allows the asset owners to operate their power plants profitably through the phase-out period.
Equally important, our proposal offers a clear, long-term, phase-out process and timeline that allows for much-needed transparency and helps local communities prepare for a post-lignite future.
Gerard Wynn is an IEEFA energy finance consultant.
Full report: A Foundation-Based Framework for Phasing Out German Lignite in Lausitz
German translation of executive summary
RELATED POSTS:
'Capacity Payments' Provide a Lifeline to Costly Coal-Fired Generators
Behind Vattenfall's Sell-Off of German Lignite Assets, a Subsidy Play by the Buyers

In Coal Giveaway to Czech Energy Group, a Public-Relations Problem for a Swedish Utility