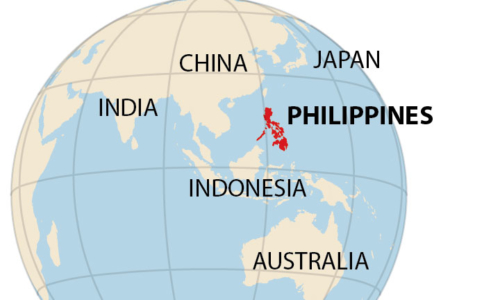 Today, we are in uncharted territory. The coronavirus pandemic and ensuing economic lockdown has caused massive global disruption and uncertainty that will continue for many months and will have implications for economic growth, the financial well-being of governments, and private and public investments.
Wise  investors are steering clear of coal-fired power
Despite the turmoil, global capital including banks, insurers and asset managers are continuing to exit the financing of coal plants. Just as importantly, companies are following suit. Ayala Corporation, through its subsidiary AC Energy, is driving the energy transition in the Philippines, with a divestment plan by 2025 and a full coal exit by 2030 announced yesterday.
THE RAPID DROP IN THE COST OF RENEWABLE ENERGY HAS OPENED NEW POSSIBILITIES IN ENERGY SYSTEMS AROUND THE WORLD, including new opportunities for Philippine conglomerates. Wise corporate players and investors are steering clear of coal-fired power as it increasingly results in "stranded assets' – a term which describes projects suffering from unanticipated write-downs or devaluations.
Although Ayala Corporation still owns shares in two coal-fired power plants and a third under construction, the company's transition has been a long time coming.
AC Energy has diversified its portfolio
In 2018, its subsidiary, AC Energy, set a goal to sell US$1 billion worth of coal assets by 2025 to rebalance its portfolio while raising capital for regional expansions that targeted renewable technologies. AC Energy sold its stake in the 552 megawatt (MW) GNPower Kauswagan's (GNPK) coal-fired power project to its partner, Power Partners Ltd., and more recently completed a partial sale of its 600MW AA Thermal coal-fired power plant to Aboitiz Power Corp.
So far, AC Energy has diversified its portfolio with 208MW of wind, 495.8MW of solar and 235MW of geothermal in Vietnam, Indonesia and the Philippines. The company, which owns a 50% stake in global renewable energy development company UPC Renewables, also has a pipeline of 400MW of solar and 800MW of wind in New South Wales, Australia.
GLOBAL POWER DEMAND IS EXPECTED TO FALL SHARPLY as a result of the pandemic-induced economic slowdown. In response, global power companies are exercising force majeure clauses to avoid buying excess power. This rarely used legal mechanism is designed to provide relief to parties affected by an unavoidable or unforeseeable event and is being used by power companies that want to preserve cash and profits during the downturn.
In the Philippines, power demand has declined as much as 40% in one of the country's main grids, the Luzon grid. Meralco, the largest utility in the Philippines, has already invoked the (PSAs) for April, covering only ten days of the economic lockdown. The Philippine Independent Power Producers Association (PIPPA) has rejected efforts to invoke the force majeure clause as it will affect their ability to pay for fuel, operation costs, and bank loans. In turn, a consumer group has argued that electricity consumers in Luzon should be spared from paying charges for unused capacity. The Energy Regulatory Commission (ERC) will determine whether consumers help cover the inflexible capital costs of coal plants supplying most of the power in the region.
THE COMMITTED COAL CAPACITY IN THE PHILIPPINES IS 3,819MW, according to the Philippines Department of Energy (DOE) while the indicative pipeline is 10,463MW. Prior to the coronavirus crisis, the DOE had already noted that an overreliance on baseload coal capacity was causing grid instability. As a result of the lockdown and the bending of the power demand curve, there is no longer a business case for additional coal capacity over the medium term. Curbing costly excess coal power capacity is a priority because the country's high electricity prices will naturally be a focus over the next 18 – 24 months if the Philippines hopes to attract foreign manufacturers looking for a new home in the region.
The pandemic provides an opportune time for the Philippines to delay the building of import-reliant coal plants. The country should instead follow the example of corporations like Ayala by encouraging distributed domestic renewable energy to be coordinated with planned and approved grid improvements.
Out of the disruption comes an opportunity for cheaper, reliable and domestically sourced cleaner power for Filipinos.
Sara Jane Ahmed is an energy finance analyst with IEEFA.
Related articles:
Southeast Asian power companies are shifting towards renewables
Is coal dying, or already dead in the Philippines?
China's state grid group triggers oversight controversy in the Philippines
Auctions can transform the competitiveness of the power sector
Philippine energy outlook reflects shifts in rules, risk, and demands for change