Utility giant Meralco could emerge as innovator or damaged laggard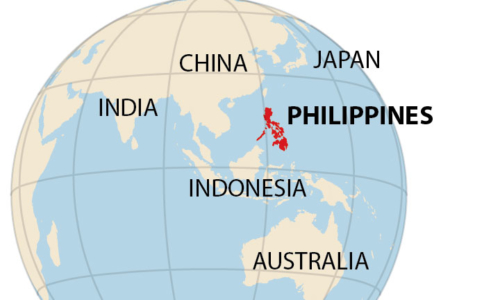 September 18, 2019 (IEEFA Asia) – The Philippine energy sector is grappling with changes at the national and global levels generated by increased demands for transparency in bidding and pricing while reducing climate risk and avoiding stranded assets, according to a report released today by the Institute for Energy Economics and Financial Analysis (IEEFA).
The report – Prospects Improve for Energy Transition in the Philippines – provides an overview of current trends and gives a detailed breakdown of the country's energy outlook and the barriers that are slowing uptake of renewables.
Redesigned energy policies would attract lower prices and more investment
"Today, there is an unprecedented opportunity to redesign the market to attract lower prices and more investment," said IEEFA financial analyst Sara Jane Ahmed, author of the report.
The analysis found three major trends that will play important roles in determining which direction the country is headed.
Fuel price pass-throughs have inflated consumer prices and are a key driver of the transition: Electricity prices in the Philippines are amongst the highest in South East Asia and are relatively high compared to global standards. This is largely due to heavy reliance on imported fossil fuels, high financing costs, and uncompetitive market structures that have stifled innovation.
Real competition may be coming soon: New catalysts for change are coming, not from the marketplace, but from legal challenges that have encouraged policies to spur competition through transparent bidding and to reduce electricity prices for consumers and industry. More retail competition is on the cards and the role of grid operators can also be expected to change as they may be barred from passing on fuel price and currency exchange risk to consumers and businesses.
Meralco is the trend-setter: The best way to monitor current trends is to track how Meralco — the owner of the country's largest distribution franchise in Metro Manila and also an independent power producer (IPP) investor — adapts to market pressures. Meralco could emerge as a big winner or a damaged laggard.
Recent Supreme Court rulings make it difficult to pass along costs and risks to consumers
The report details recent rulings by the Philippine Supreme Court that make it difficult if not impossible for energy companies to continue to pass along increased costs and risks. In addition, the improved technology and affordability of renewables puts further pressure on the sector to adapt or perish.
"Wholesale power prices in the Philippines, currently amongst the highest in Southeast Asian countries, can be cut by 30%, and consequently attract more foreign investments," said Ahmed.
The role of China, a major investor in the Philippines, will also determine how quickly the energy sector is able to adapt to the changing market and regulatory environment. Both countries need to act to reduce the size and nature of their future coal and other fossil fuel assets and obligations that are exposed to stranded asset risk or face the consequences on national balance sheets, according to the report.
Full report: Prospects Improve for Energy Transition in the Philippines
Author
Sara Jane Ahmed ([email protected]) is an IEEFA energy finance analyst.
Media Contact
Vivienne Heston (U.S.) [email protected] +1 (914) 439-8921
About IEEFA: The Institute for Energy Economics and Financial Analysis (IEEFA) conducts global research and analyses on financial and economic issues related to energy and the environment. The institute's mission is to accelerate the transition to a diverse, sustainable and profitable energy economy.