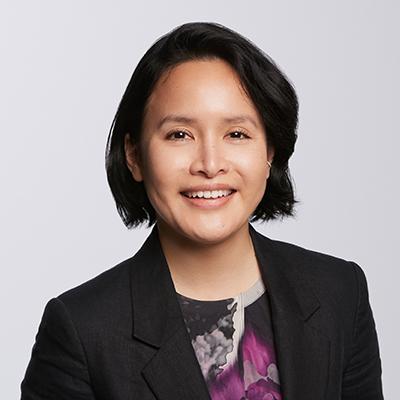 Christina Ng
Research & Stakeholder Engagement Leader, Debt Markets
[email protected]
LinkedIn
Download Headshot
Christina Ng oversees a team of financial analysts that provide debt market analysis covering Asia Pacific. She also represents IEEFA at stakeholder forums. Her research of interest includes trends and issues in green and transition finance, policies and regulations, with a focus on the energy sector.
As a former standard-setter in international financial reporting, Christina directed the research and analysis of accounting issues and financial statements crucial for the development and improvisation of standards to enable investors and other market participants to make informed finance decisions. She also advised stakeholders in the adoption and interpretation of standards and worked closely with global standard-setters, investors, regulators and public-listed corporations. 
Her appreciation for sound policies and governance and the important role investors play in driving meaningful change, opens the door for IEEFA to participate in relevant policy and standard-setting globally. 
Christina qualified with CPA Australia after graduating with a bachelor's degree in Commerce (Accounting and Finance) from the University of Melbourne in Australia. She then furthered her studies in business sustainability management with the Cambridge Institute for Sustainability Leadership in the United Kingdom.
Christina grew up in Malaysia and has lived and worked primarily in Asia and Australia. If you travel with Christina, be prepared to explore the unconventional sights and scenes.
Languages: English (native), Malay (functional), Cantonese (conversational)