Coal company left owners little choice but to distance tribal government from risky financial bet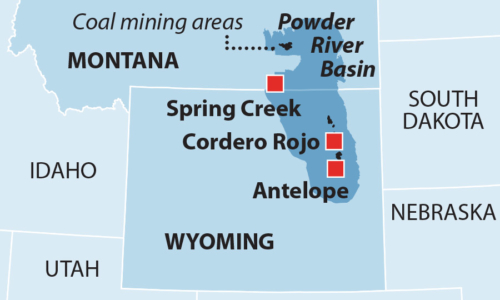 News this week that Navajo Nation leaders have terminated agreements to indemnify the Navajo Transitional Energy Company (NTEC)'s acquisition of coal mines in Montana and Wyoming may prove costly to the company, which is trying to finalize its controversial purchase of three bankrupt Cloud Peak Energy mines. 
NTEC bought the assets in an ill-advised and ill-timed acquisition loaded with risk. Demand for coal is dropping quickly, particularly from the Powder River Basin (PRB) where the mines are located. Coal-fired power plant retirements nationwide have resulted in significant production over-capacity in the PRB, undercutting the economic viability of all  the region's mining companies. Coal exports are in trouble too. Over the last five years, Cloud Peak Energy's export division has lost more than $150 million.
Despite these well-documented problems, NTEC executives—against explicit Navajo Nation energy-development policy—proceeded with the purchase, and have done so in a way that has demonstrated breathtaking disregard for tribal leadership. In particular, the company assumed that it could stick the Navajo Nation with the ultimate responsibility for covering the estimated $400 million in reclamation liabilities associated with the mines.
That serious financial threat did not go unnoticed.
The Navajo Nation should not provide financial backing for NTEC with critical information missing
Navajo President Joseph Nez and Vice President Myron Lizer got to the heart of the matter in a public statement on Nov. 12th that said, in part, "NTEC has not provided the Nation's leaders with detailed information regarding its financial performance and outlook, so we should not be placed in a position to provide financial backing for NTEC without that critical information. The Office of the President and Vice President did not learn of these acquisitions until NTEC issued a press release on Aug. 19 — this action alone is disrespectful of our Nation's leaders and the interests of the Navajo people."
Though wholly owned by the Navajo government, NTEC has operated by and large independently since its formation in 2013, divulging practically nothing about its business planning or finances to the Navajo government in Window Rock. NTEC has relied instead on a strategy of insisting it is making money on one mine (Navajo Mine in New Mexico) as well as in its small stake in the Four Corners Generating Station (also in New Mexico), while offering little evidence of this purported success. Company executives have adopted a similar approach to the PRB purchase, simply asserting that it is a good deal without offering a business plan showing how they will profit from the Montana and Wyoming mines. Further, they have completely ignored issues surrounding future reclamation costs and failed to show how the company can be trusted to responsibly clean up the mines when they ultimately close. 
The Navajo government's decision to terminate the indemnification agreements is clearly going to complicate the business case for NTEC's purchase, which was questionable from the outset.
WHAT COMES NOW FOR A COMPANY THAT HAS GONE OUT OF ITS WAY to ignore, alienate, and finally lose the backing of its owners? Can it move forward without the support that the Navajo government withdrew this week? Perhaps, but NTEC seems to be standing alone and "completely naked" now, as one Navajo advocate put it.
That breach is likely to prove costly to NTEC. Without the backing of the Navajo Nation, the surety companies that have underwritten the cleanup bonds for the three mines are likely to seek additional collateral from NTEC, saddling the company with added expenses in a market where such extra costs could prove the difference between profitability and bankruptcy.
Should NTEC fail—not an inconceivable outcome given the serious problems facing the entire industry—it is likely the surety companies would try to force the Navajo Nation to cover at least some and perhaps all of the $400 million in estimated cleanup costs, regardless of this week's decision and even though the Nation had no role in the purchase itself.
If NTEC fails, the best possible outcome would involve the surety companies that have underwritten the reclamation promises stepping in and closing the former Cloud Peak mines responsibly, in cooperation with state and local officials.
 Public pressure in Montana and Wyoming for proper cleanup would serve as a check on the surety companies, ensuring that the work is done right the first time. And reclamation done right, as has been detailed by the Northern Plains Resource Council, can be an industry in itself, one that offers coalfield communities a viable path toward a post-coal future.
Karl Cates, Seth Feaster and Clark Williams-Derry are IEEFA analysts.
RELATED POSTS:
IEEFA report: Navajo company's foray into Powder River Basin coal is off to a troubled start
IEEFA report: Proposed Navajo acquisition of bankrupt U.S. coal company is an ill-timed gamble

IEEFA update: Business case weakens for Navajo Transitional Energy Company (NTEC) bid to purchase Montana-Wyoming coal mines