Carbon capture at SaskPower's Boundary Dam 3 facility falls far short of projections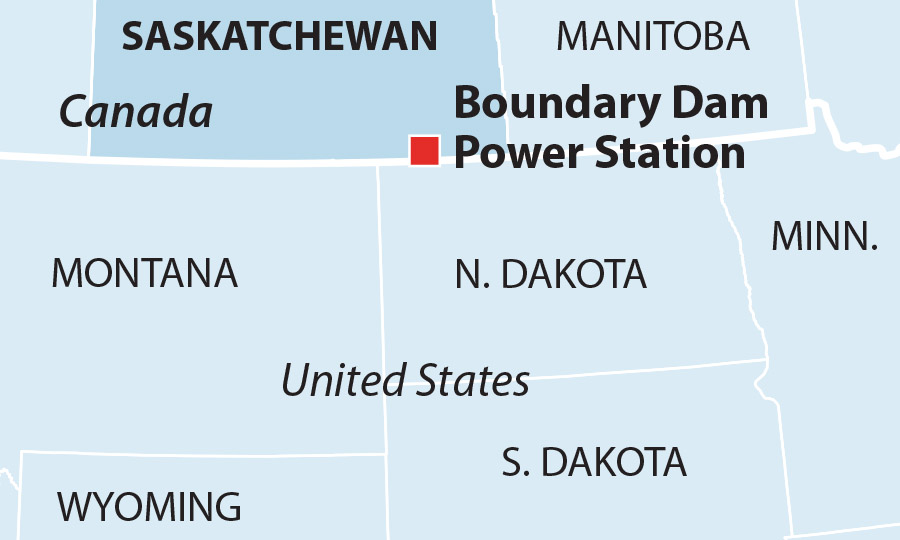 April 20, 2021 (IEEFA) — An announcement by a Canadian power company that it's met carbon capture goals shouldn't be taken at face value, according to a briefing note released today by the Institute for Energy Economics and Financial Analysis.
SaskPower, the operator of the Boundary Dam 3 coal plant, said March 31 that its project had captured 4 million metric tons of carbon dioxide (CO2) since its 2014 opening. The utility, however, had predicted Boundary Dam would be able to capture 3,200 metric tons of CO2 daily, so that goal should have been reached by October 2018 instead of by March 2021.
"The plant has barely achieved its design capacity of capturing 3,200 metric tons of CO2 on any single day and has never done so over any extended period," said David Schlissel, IEEFA's director of resource planning and author of the brief. "SaskPower is basically bragging about being only two-and-a-half years late to achieve a goal. Boundary Dam 3's operating performance hardly shows that the capture technology is financially viable."
SaskPower apparently has downsized its ambitions for Boundary Dam 3—the only project in the world capturing CO2 from a coal plant. Instead of capturing 90 percent of the CO2 it produces, which was the original goal for Boundary Dam 3, the company is now settling for a target of only 65 percent.
The utility has claimed that it has saved 4 million metric tons of CO2 from entering the atmosphere and contributing to climate change. But most of the carbon dioxide captured at the plant is being used for enhanced oil recovery, which produces additional oil that's burned or used for industrial processes, emitting more CO2.
"The net amount of global greenhouse gas emissions reduced by CO2 capture at Boundary Dam 3 may be open to argument," Schlissel said, "but the ultimate figure is far less than 4 million metric tons."
Full report: Boundary Dam 3 Coal Plant Achieves Goal of Capturing 4 Million Metric Tons of CO2 But Reaches the Goal Two Years Late
Author contact
David Schlissel ([email protected]) is IEEFA's director of resource planning analysis.
Media contact
Vivienne Heston ([email protected]) +1 (914) 439-8921.
About IEEFA
The Institute for Energy Economics and Financial Analysis (IEEFA) examines issues related to energy markets, trends and policies. The Institute's mission is to accelerate the transition to a diverse, sustainable and profitable energy economy.