From September to December 2018, the prime minister, corporations and lenders have been pivoting towards renewables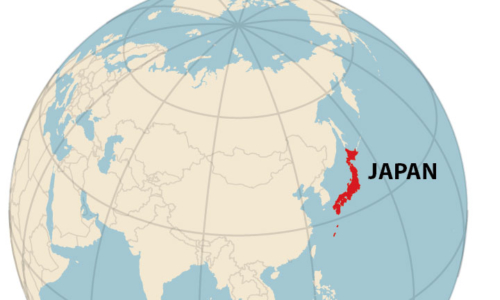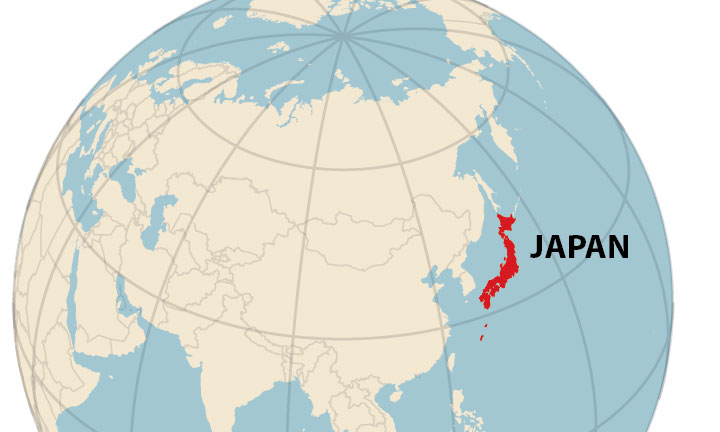 SYDNEY –  Over the last decade Japan has consistently been placed in the top three leading global exporters of financially supported coal-fired power engineering and technology capacity.
In recent months however there are emerging signs of a strategic pivot away from coal, driven by a recognition of the stranded asset risks in thermal coal mining and power generation, and a better understanding of the importance of effecting immediate action to address global climate change.
While these are early first steps, which are always the hardest, the signs are promising.
Current state of play
As Global Coal Plant Tracker details, Japan is currently financing more than 10 gigawatts (GW) of new coal-fired power plants, including the Thái Bình and Van Phong 1 thermal coal-fired power plants in Vietnam, the Toyo-Thai plant in Myanmar, the Matarbari plant in Bangladesh, and the Cirebon plant in Indonesia.
Japanese company Marubeni Corporation is the second largest developer of new coal-fired power plants globally outside of China and India, behind only the Korea Electric Power Corporation (KEPCO).
Japan's export credit agencies (ECA) including the Japan Bank for International Cooperation (JBIC), Japan International Cooperation Agency (JICA) and Nippon Export and Investment Insurance (NEXI) are key enablers of coal-fired financing through their provision of capital subsidies, credit and insurance, most of which are generally tied to the use of expensive Japanese technology and engineering, procurement and construction firms.
Backing out of thermal coal
On 23 September 2018, following continuing unprecedented extreme weather events rocking Japan's economy and killing more than 200 people in the same month as extreme heat waves killed 160, Japan's Prime Minister Shinzō Abe penned an opinion piece to the people of the world entitled: "Join Japan and act now to save our planet."
Citing the United Nations Intergovernmental Panel on Climate Change (UN IPCC) report, Abe called for urgent global action to "save both the green of the earth and the blue of its oceans" and for reduced reliance on fossil fuels.
Abe also encouraged Japan's Government Pension Investment Fund (GPIF) and companies and investors to step up environmental, social and governance (ESG) efforts to overcome environmental challenges.
It is unlikely to be a coincidence that the day before Abe's letter was published, Marubeni Corporation announced an immediate exit from any new coal-fired power plant development globally, while also announcing an intent to double the firm's global investment in renewables.   In December 2018, acknowledging the collapsing cost of renewables, the Chief Executive Officer (CEO) of Marubeni's electricity generation business Masumi Kakinoki committed to add 1GW of clean energy over the next five years while halving its coal-fired generation by 2030.
On 31 October 2018, Mitsui & Co CEO Tatsuo Yasunaga announced their intentions: "We've made it clear that we won't invest in new thermal coal mining projects." A month later Mitsui & Co sold its last remaining dedicated thermal coal mine, a 10% stake in the Bengalla Mining Company to Australia's New Hope Corporation.
Mitsubishi Corporation announced on 18 December 2018 that it was selling its two remaining thermal coal mines in Australia. A 10% stake in Ulan Coal Mines was sold to Glencore, while a 31% stake in Clermont coal mine was sold to a joint venture by Glencore and Sumitomo Corporation.
This recent acquisition highlights that Sumitomo is the last of the big four Japanese trading houses to acknowledge the structural headwinds and stranded asset risks of thermal coal.
Corporate actions driving push to renewables
The SoftBank Group has also been spearheading Japan's pivot into renewable energy across the Asian region.
Having initiated Japan's commitment to a 30GW national investment in solar following Tokyo Electric Power's (TEPCO) Fukushima Daiichi nuclear power plant disaster, SoftBank again made global headlines in June 2018. It pledged to invest up to US$100bn in India's renewable energy infrastructure, doubling down on its 2015 commitment to work with Foxconn of Taiwan and Bhati Enterprises of India to collectively invest US$20bn by 2022.
SoftBank-backed company 'SB Energy' in India has been one of the most aggressive investors in supporting India's 20-30GW of renewable energy tenders over 2018. Project commitments approaching US$3bn have been won to-date, including a 250 megawatt (MW) hybrid wind-solar project at a near record low levelised cost of energy of US$30 per megawatt hour, secured in November 2018.
Financiers lead start of major shift to renewables
While these corporate actions are noteworthy, moves in the Japanese financial sector are likewise indicative of the start of a major shift.
Bloomberg New Energy Finance (BNEF) reported in November 2018 that Japan's Mitsubishi UFJ Financial Group, Mizuho Financial Group, and Sumitomo Mitsui Financial Group are three of the top 10 financiers of renewable energy in emerging markets in the decade to 2017. BNEF also reported JICA as the fifth largest foreign investor in clean renewable energy over the same period.
IEEFA optimistically notes JICA last month committed US$260m to fund the construction of the 1GW Turga pumped hydropower storage project in West Bengal, India, possibly JICA's largest single 2018 commitment in India. Delivering peaking power supply is a critical enabler for India's renewable energy transition. Meanwhile this month TEPCO's joint venture with Chubu has invested in one of the largest solar plus battery storage projects in Australia, in alliance with Lyon Solar.
Japan's public and private financial institutions are key enablers across the Asian energy system. As they reassess stranded asset risks in fossil fuels and acknowledge the growing economic logic of ever-cheaper renewables, IEEFA would expect their investment flows to respond accordingly.
Japan is grappling with almost insurmountable domestic energy security pressures, highlighted in the extreme by the Fukushima disaster. The lack of land and high capital cost of deploying renewables in the domestic market has been a serious impediment to Japanese corporate leaders understanding the magnitude of energy market disruption in countries as diverse as China and India, Australia and Chile.
Japanese leaders are however starting to recognise the size of the investment opportunity involved in the world investing up to US$1 trillion annually over the coming two decades in zero emissions renewables and the associated grid infrastructure technologies, particularly in light of the convergence of the transportation sector with the rapid uptake of electric vehicles.
The risks for Japan are high, as are the opportunities.
Tim Buckley ([email protected]) is IEEFA's director of energy finance studies, Australasia.
Simon Nicholas ([email protected]) is an IEEFA energy finance analyst. This commentary appeared first this week in EQ International.
Related links:
IEEFA Asia: Japan's $1.3 Trillion Pension Fund Approaches a Climate-Risk Crossroads
IEEFA Update: Japan Is Investing Heavily in Overseas Renewables
IEEFA Report: A Viable, Low-Carbon Path Toward Energy Security for Japan's Post-Fukushima Economy