Blue Hydrogen
A fuel without a future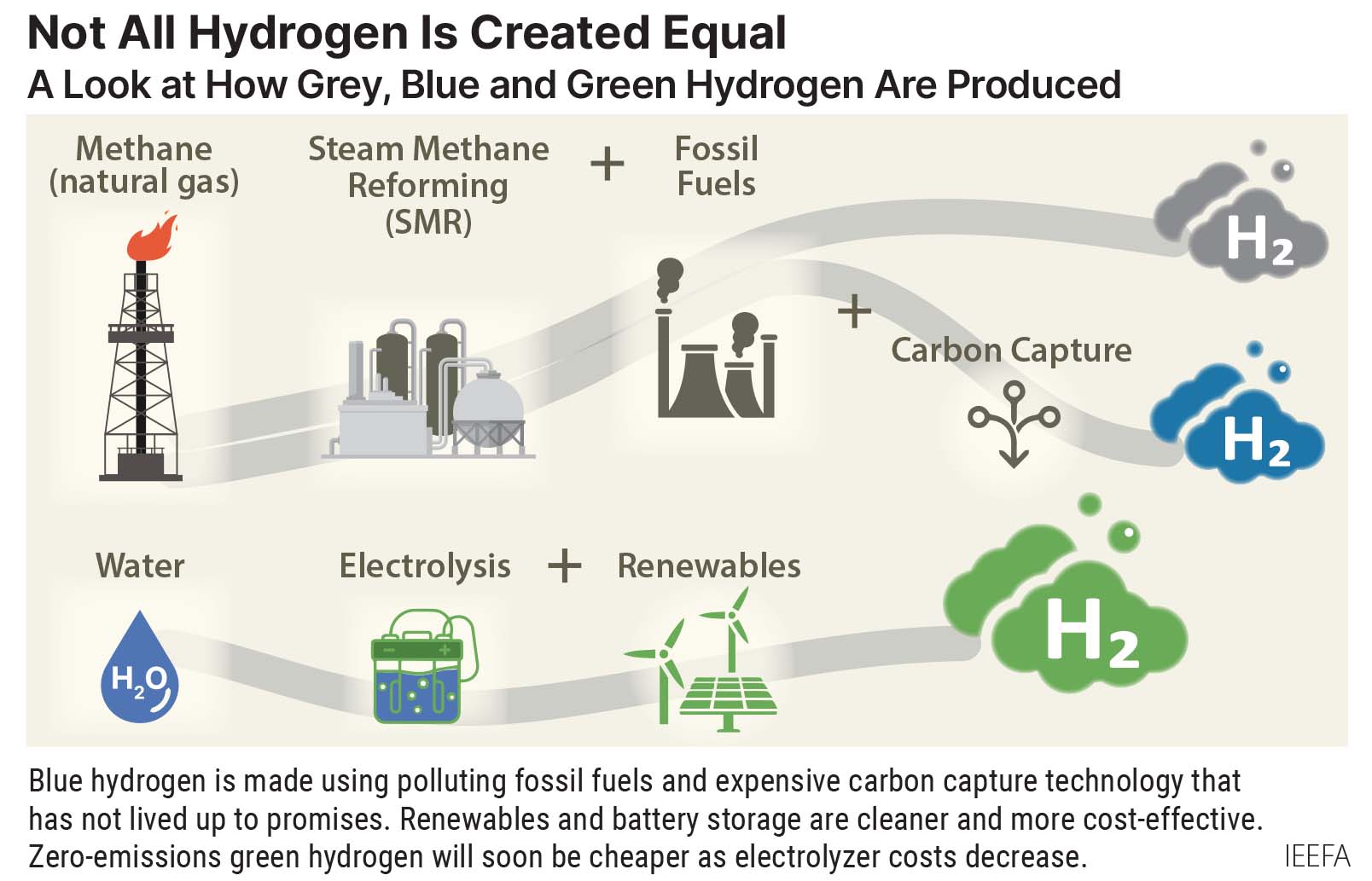 Despite industry claims, blue hydrogen — which is made from methane, a climate pollutant — is not the fuel of the future.
Here's why:
The cost of blue hydrogen production is tied to volatile gas prices;

Its production relies on

costly carbon capture technology that has failed to meet the industry goal in real world commercial applications

;

Green hydrogen is increasingly competitive;

It doesn't help investors or utilities to meet ESG or clean energy targets;

Subsidizing blue hydrogen means subsidizing pollution; and,

The blue hydrogen industry can't be counted on as a jobs engine or long-term revenue source for communities.
To learn more about blue hydrogen, click on the video below or browse related content.
Receive the latest research and analysis on hydrogen