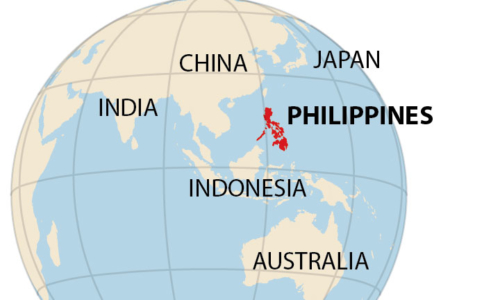 MANILA – In recent days, the country's energy sector has been abuzz with talk from the energy managers of a drive to accelerate indigenous energy development.
This is driven by the experience of the real fears of imported fuel supply insecurity for the whole energy sector at the onset of the [coronavirus] pandemic, especially for the power sector. In private and public fora, Energy Secretary Alfonso Cusi has encouraged bolder development of renewable energy. This drive is both patriotic and scientific.
Rapid technological development driving the transition to a low-carbon economy means that electricity should no longer be expensive. Variable renewable energy can now meet or undercut the price of power from the electricity grid while cannibalizing the market for more expensive coal-based generation.
THIS REALIZATION HAS LED MERALCO, THE COUNTRY'S LARGEST UTILITY COMPANY, TO ACKNOWLEDGE THE RISK of non-performing stranded assets through a carve-out clause in their power purchase agreements that permits curtailment. It means Meralco can opt to buy less power from coal-fired generators under certain conditions. Accordingly, coal generators are no longer able to pass on unmanaged coal price risk to Meralco and its end-users.
Meralco confirmed at a conference last month that should it decide to buy less power, as seen in its 30-percent cut during the Covid-19 lockdown, coal generators would have to sell their electricity elsewhere. Coal-fired plants only operate efficiently in a narrow capacity band and if they run at below a certain threshold, the cost of fuel and maintenance rises.
Market risk is rising for coal-fired generators and the investors and banks who hold their project debt
Unlike some fossil gas and diesel generators, coal power plants have a minimum stable operating point requirement of 40 percent to 50 percent of capacity, resulting in significant risk of breakdowns at lower operating levels. With mounting competition from low-priced renewable energy and storage options, market risk is rising for coal-fired generators and the investors and banks who hold their project debt.
Stranded fossil fuel assets have already led to high prices in the Philippines, as highlighted in a previous commentary. Over-reliance on baseload generation that is dependent on imported fuel has translated into high tariffs for consumers that can only temporarily be tempered under certain force majeure conditions. If Meralco had not invoked force majeure clauses in its supply contracts in response to the Covid-19 crisis, consumers would have been punished by a 15-percent increase in per kWh rates in Luzon. In contrast, electric cooperatives have been largely unable to trigger force majeure negotiations because of their small size, lack of negotiating power, and reliance on non-standardized contracts. The only option electric cooperatives can take to protect low-income households who rely on them for power is to request the waiver of the minimum energy off-take provision.
The current Covid-19 situation has highlighted the great and growing risks of over-dependence on coal-fired power, which cannot adjust to declining loads, forcing several to shut down. Failure to transition away from inflexible coal plants has already cost Philippine consumers dearly in the form of high electricity prices. Meralco's carve-out clause is a step in the right direction to ensure that if power companies, investors and banks are foolish enough to ignore cheaper clean energy options, it is they—not customers—that will bear the risk, either in the form of a write-off or a non-performing loan.
INCUMBENT POWER SECTOR PLAYERS AND THEIR BANKS CURRENTLY ASSUME ELECTRICITY DEMAND WILL SIMPLY RECOVER and coal can take back its dominant place. Demand will certainly recover, but it will do so under a modernized wholesale spot market that removes the automatic nomination of a minimum stable load in front of the dispatch (supply) order.
As the market re‑orients and assets become stranded…who will hold the debt exposure?
Therefore, coal plants will no longer have guaranteed buyers if they are unable to compete. The economics of coal will deteriorate further because even lower cost biomass plants without feed-in-tariffs will be given priority dispatch ahead of coal. The question then is this: as the market re-orients and assets become stranded for being uneconomical to operate, who will hold the debt exposure? Old power contracts leave stranded asset costs to end-users, while Meralco contracts from 2019 onward assign the cost to the power generator, and ultimately banks.
Given the pace of change in power markets, and renewed ambition to protect households and industry from paying for ill-advised risks, it would now be prudent for the Department of Energy to render the Meralco carve-out clause as a standard provision in all imported fossil fuel contracts. Regulators ought to request for banks to sufficiently insure or cover risk of default from their fossil fuel power project loans.
Commercial and investment banks globally have been accelerating their move away from exposure to fossil fuel power. Considering the deteriorating economics of fossil fuel power and the fact that responsible managers have a fiduciary duty to protect their shareholders from known financial risks, under current laws and regulations, directors are personally liable if they have breached their fiduciary duty to act in shareholders' best interests. This is the time to consider if ignoring fossil fuel risks is a breach of fiduciary duty.
Sara Jane Ahmed is an energy finance analyst at the Institute for Energy Economics and Financial Analysis. Alberto Dalusung III is the energy transition advisor of the Institute for Climate and Sustainable Cities.
This article first appeared in Business Mirror on August 15, 2020.
Related articles:
The Philippines Power Sector Can Reach Resilience by 2021
The Central Bank's Sustainable Finance Framework Offers New Support for Energy Transition and Renewables
 IEEFA Philippines: Conglomerate Ayala to finalize coal exit plans by 2025