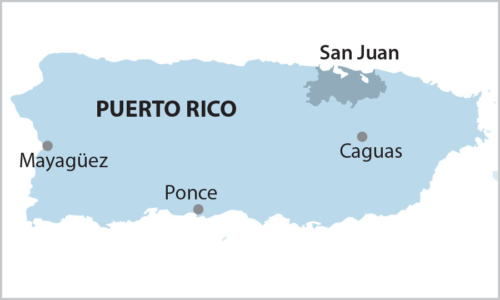 Last month, 43 members of Congress sent a letter to the Puerto Rico legislature urging it to reject a debt restructuring agreement reached between the Puerto Rico Electric Power Authority (PREPA) and its creditors because of the proposed deal's unsustainable impact on the island's economy.
Puerto Rico Senate President Thomas Rivera Schatz responded to the open letter with an op-ed in El Vocero stating, among other things, that the Puerto Rico legislature will rigorously evaluate the deal and that any deal must conform to the goals of Puerto Rico's new energy policy (Law 17-2019).
If that is the basis for the judgment, it is hard to see how the legislature will arrive at any conclusion other than rejection of the debt deal.
One of the goals of the new energy policy is to achieve affordable electrical rates, at or below 20 cents/kWh. But in the near-term, the debt deal will drive up rates to about 24 cents/kWh, or 20% higher than the target rate. The deal imposes a charge on all ratepayers starting at 2.7 cents/kWh in 2020, increasing to 4.6 cents/kWh by 2042. Over the 47-year life of the deal, Puerto Ricans will likely pay more than $23 billion in principle and interest on the original $8.26 billion of restructured debt.
The debt deal also threatens the aggressive renewable energy standard established by the new energy policy. Given the priority to use PREPA's rate dollars to pay off legacy debt, and the pressure to reduce rates to affordable levels, there will be little left to invest in renewables, even though renewables would actually lower electric rates.
Mr. Rivera Schatz also stated that a deal with PREPA's creditors is needed for the Puerto Rican government to move forward with its plans to privatize PREPA. But here again, the current deal falls far short. The deal effectively establishes legacy debt repayment as the top priority for PREPA's rates. Any private investors should question the security of their investment under a deal that does not even require the electrical system to be in sound operating condition for legacy bondholders to be repaid. Given the risks that failure creates, private investors will be scarce or will demand a high return, putting more pressure on rates.
PREPA does need to resolve its debt problem – as well as its management and corruption problems – in order to attract private capital into Puerto Rico's electrical system, whether this is done under a public or private ownership model. This can best be done by eliminating the debt burden borne by PREPA ratepayers and by implementing an independent monitor (an Independent Private Sector Inspector General) in PREPA to correct problems of waste, fraud and abuse.
This PREPA bond deal has already been tainted by Governor Rosselló's decision to hold a campaign fundraiser on Wall Street shortly after the deal was announced. There is a history of legal and financial consultants giving money to political campaigns and receiving government contracts, raising questions about whether the advice they provide to the Puerto Rico government is really in the best interests of Puerto Rico. We hope that as he evaluates the PREPA debt deal, Senator Rivera Schatz leads an initiative to prohibit Puerto Rico legislators from accepting campaign contributions from bond attorneys, financial advisors and others who benefit from the deal. This would avoid the perception of further conflicts of interest.
The Senate should send a message now that the debt deal is dead and that the summer should be used to find a solution for PREPA, and not be a time to discuss whether or not to support more unsound financial policies.
Cathy Kunkel ([email protected]) is an IEEFA energy analyst.
Tom Sanzillo ([email protected]) is IEEFA's director of finance.
Commentary originally appeared in El Vocera: Acuerdo de la deuda de la AEE: Fatalmente defectuoso
RELATED ITEMS:
Puerto Rico Electric Power Authority provides few of the public documents requested on privatization and the electrical system
Puerto Rico update: The governor ignores the facts and misleads the public about the debt deal
IEEFA Puerto Rico: Governor looks to Wall Street cash to fund re-election bid