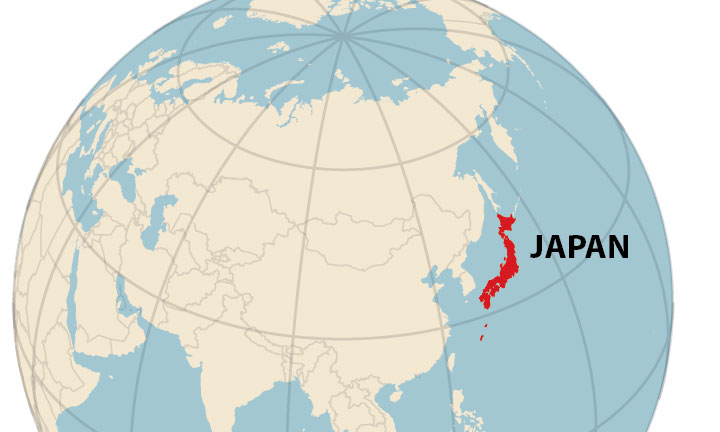 When G7 countries gather in Canada this week, it's not unreasonable to expect that common ground will be hard to find in many policy areas.
When it comes to energy policy, President Donald Trump's withdrawal from the Paris climate accords and his pro-coal policies have grabbed headlines and caused furrowed brows among U.S. allies. With less fanfare, another G7 country, Japan, has been purposefully going about its business of promoting and financing the dirtiest of the fossil fuels.
While cheap shale gas and ever-lower costs of renewable energy combined with ongoing energy-productivity gains will almost certainly doom Trump's bid to resurrect the U.S. coal industry, Japan continues to construct new coal power plants at home and abroad.
New research by the National Resources Defense Council (NRDC), the Overseas Development Institute, Oil Change International, and the Global Subsidies Initiative shows that Japan pours about US$9 billion of public finance into fossil fuels per year, more than double that of any other G7 nation and six times that of the U.S. The bulk of these public dollars support the construction of fossil-fuel-based power plants (about $3.5 billion a year), but they also fund fossil fuel exploration ($2.5 billion) and oil and gas production ($2.8 billion).
Japan would seem to be the ideal candidate for leading the technology-driven transition to clean energy, in large part because it is so reliant on high-priced coal imports and a nuclear industry still lacking in public trust after the 2011 Fukushima disaster.
The global electricity transition is outpacing even the most bullish predictions.
To put the cost of current policy in perspective, at today's prices, Japan's 2018 coal import bill will exceed US$24 billion.
Common sense would have Japan invest in clean energy instead.
Yet, with an eye on the growth markets of Southeast Asia, Japan is inexplicably doubling down on exporting "clean coal" and developing liquid natural gas capital projects.
The government's rationale for doing so is thin. "Should Japan cut funding," the argument runs, "then China and South Korea would take up the slack, with the result being lower quality coal plants and more pollution."
And Japan's promotion of greenfield fossil fuel projects at rising risk of becoming stranded assets is highly questionable, partly because the most recent plant funded by Japan, Nghi Son 2 in Vietnam, was shown to be so polluting that commercial bank Standard Chartered walked away from.
DEALS LIKE NGHI SON 2 POSE A THREAT TO JAPAN'S REPUTATION AND UNDERMINE ITS CREDIBILITY with respect to its Paris Climate Agreement treaty obligations. And backing coal is a bet on an industry already consigned to the past.
Renewables will power the future, so Japan essentially is positioning itself to be left behind as other countries and non-Japanese companies dominate the industry
Globally, the energy transition across both the renewable electricity generation and electric-vehicle sectors is outpacing even the most bullish predictions of growth. While it is still possible for some near-term profit to be squeezed from fossil fuel projects—over the next decade or so—the smart money is heading into high-growth, zero-emissions, and deflationary renewable energy infrastructure.
South Korea and Taiwan are both becoming regional clean-energy champions. China, while no saint in terms of coal finance, has positioned itself to be a global leader in solar, renewable energy storage, electric vehicles, and extensive upstream value chains that include rare earth mineral production and lithium ion processing.
Meanwhile, India's forward-looking long-term energy policy has seen renewable energy there becoming cheaper than coal, and the country is now home to half of the 10 largest solar parks under construction.
GRANTED, THERE ARE SOME GLIMMERS OF CHANGE IN JAPAN, where just last month, Dai-ichi Life Insurance became the first Japanese financial institution to impose limits on lending to coal fired-fired power stations, while Nippon Life, Sumitomo Mitsui and Mitsubishi UFJ Financial Group are making tentative steps in that direction.
Other leading Japanese institutions such as Softbank are investing in renewables at home and abroad, with breath-taking commitments to solar in India and Saudi Arabia just this year. Marubeni is supporting the rapid emergence of offshore wind in Europe and Taiwan.
These are prudent strategies, but they are being hampered by indecision, the blame for which can be laid partly at the feet of the government, which lacks vision on clean energy policy and continues to ignore the obvious benefits, which include carbon emissions reductions, current account improvements and enhanced national energy security.
As the NRDC and its research partners note:
"Instead of phasing down fiscal support and public finance for fossil fuels, Japan has announced in the 'Growth Strategy 2017' continued support for coal-fired power plants both at home and abroad – committing to finance trips of foreign government officials to visit Japan to promote coal, and to fund many more coal projects globally."
Japan is missing out by continuing along these lines when it should be at the leading edge of the global technology-driven clean energy transition, rather than fighting for an industry in decline.
Tim Buckley is IEEFA's director of energy finance studies, Australasia. A version of this commentary first appeared this week in Asia Times.
RELATED POSTS:
IEEFA Update: How Gas and Oil Companies Are Starting to Look Like the Yellow Pages (Remember Those?)
IEEFA Report: Advances in Solar Energy Accelerate Global Shift in Electricity Generation
IEEFA Update: Modernization Is the Ticket to National Energy Security