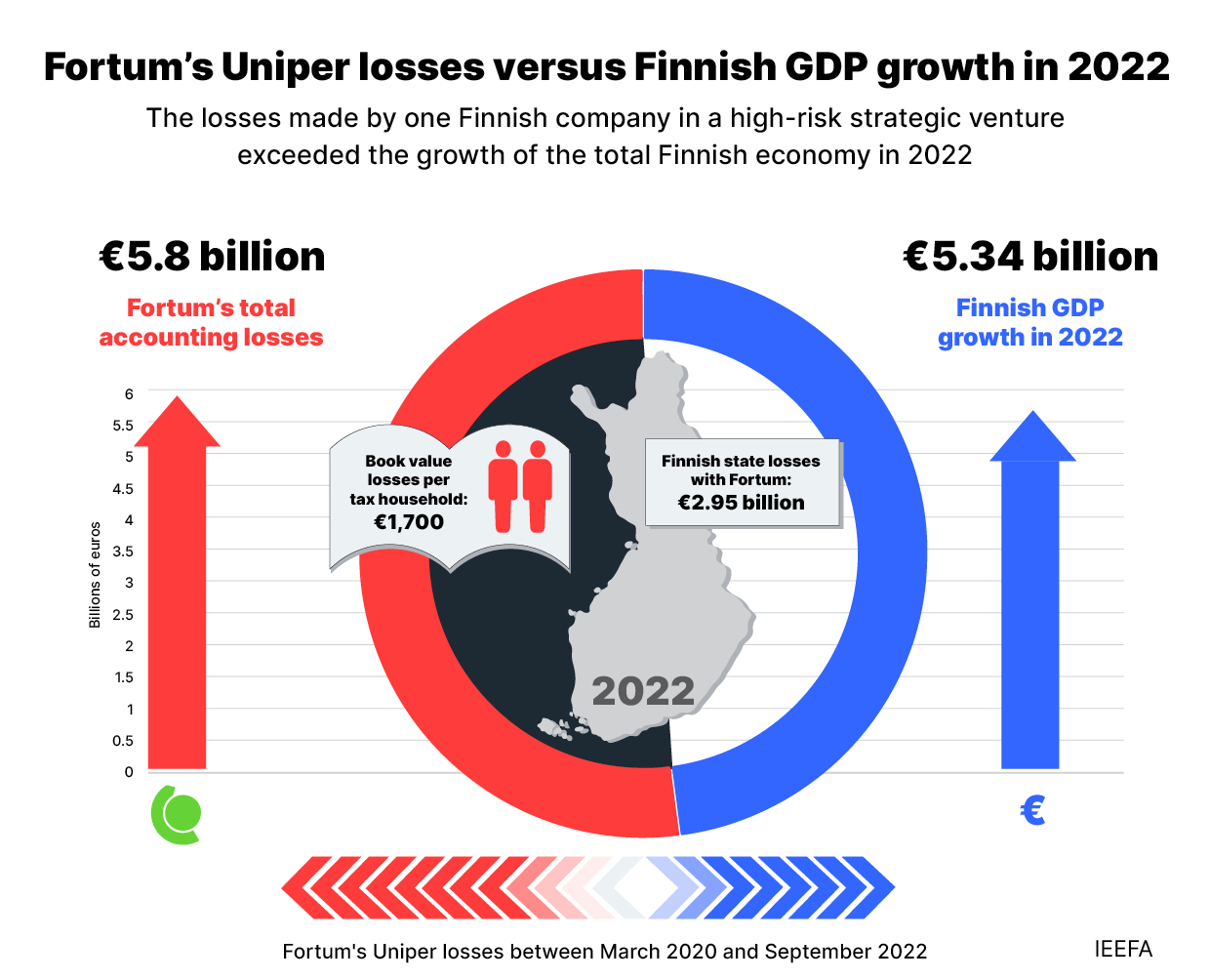 Fortum is a Finnish energy utility, 51.2% owned by the Finnish government and historically focused on hydropower. Its core business is power and heat generation, and more recently it ventured into waste and recycling. The company was created in 1998 from the merger of Finnish oil refiner Neste Oyj and power company Imatran Voima Oy (Neste Oil Corporation was demerged from Fortum in 2005).
Historically based in Finland and Sweden, Fortum has in the last two decades established operations outside its core markets—in the Baltics, Poland, Norway, India and particularly Russia. Fortum's main power and heat generation acquisitions in Russia started in 2008. This move was controversial since it occurred just after Russia's 2008 aggression against Georgia. The company then operated combined heat and power plants in the Ural region and Siberia as well as hydropower plants in Karelia. While Fortum's Russian business came increasingly under international pressure after Russia's annexation of Crimea in 2014, the company maintained operations in the country.
As other international companies withdrew from Russia, Fortum doubled down on its strategy with the €7.2 billion purchase of Uniper, a German utility whose main assets were coal and gas power generation in Germany and Russia, representing the biggest acquisition in Fortum's history. After Russia cut gas exports to the European Union and gas spot prices soared, Uniper was on the brink of bankruptcy, leading Fortum to sell it to the German state for a €5.8 billion loss in September 2022.
In IEEFA's view, Fortum's exposure to Russia was too risky due to the international geopolitical context, and the losses from the Uniper investment were foreseeable. It is also concerning that a state company was able to make such a huge and high-risk investment without more government and parliamentary involvement.
Read the report in Finnish: https://ieefa.org/resources/fortum-uniper-suomalaisten-veronmaksajien-mittavat-tappiot-olivat-ennakoitavissa-ja