Decommissioning Old Coal-Fired Plants and Curtailing Construction of New Ones Is in the National Interest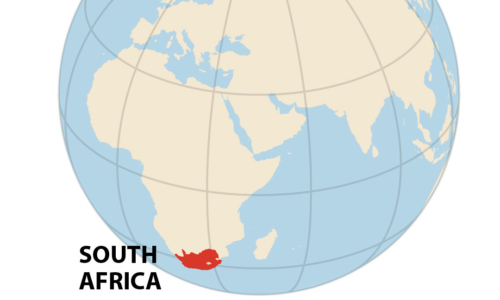 South Africa's national power utility, Eskom, would do well by its ratepayers and investors to decommission its older coal-fired power stations and consider curtailing construction of its controversial 4,800-megawatt Kusile Power Plant project.
A study published earlier this month by my firm, Meridian Economics, explains how these interventions would save hundreds of millions of dollars and can be achieved without affecting South Africa's energy security.
Our report — "Eskom's Financial Crisis and the Viability of Coal-Fired Power in South Africa" — concludes also that South Africa does not for the foreseeable future need a new national nuclear-, coal- or gas-to-power construction program. In fact, the country should be accelerating its transition to cleaner, cheaper, and more sustainable renewables as further electricity-generation capacity is required and as global trends toward clean energy gather momentum.
Eskom is in difficult straits today partly because of stagnant electricity demand nationally and partly because its large coal-fired power station construction program has resulted in a growing surplus of expensive generation capacity. Eskom in the meantime has also endured increases in operating costs. These trends combined have led to a solvency crisis in which the utility is no longer able to make ends meet despite implementing record-high tariffs.
This is the backdrop against which we published our study, which explores, plant by plant, whether the costs associated with running any of Eskom's older power stations on the Eskom grid exceeds the value of keeping that station on line.
Put simply, if the system can meet demand at a lower cost by closing a specific coal-fired plant and replacing its capacity with a combination of resources that include other existing coal stations and new wind, solar, storage and peaking plants, it makes economic sense to decommission that station ahead of its expected life span or to suspend its construction. We also investigated the option of decommissioning a combination of three older stations.
A filing national monopoly utility requires assertive public-policy direction from regulators and ratepayers.
We discovered in our research that under a plausible moderate demand growth scenario, Eskom could save as much as a total of US$910 million in present value terms if it decommissions its Grootvlei, Hendrina, and Komati stations now. Such a move would remove approximately 4,000 megawatts of coal-fired overcapacity from the system. Cancelling the completion of Kusile Units 5 and 6 would remove an additional 1,600 megawatts of unneeded capacity and could increase net savings to $1.1 billion-$1.2 billion without affecting security of supply.
These estimates, sizeable though they are, do not include the resulting considerable savings in public health and environmental costs.
IF ESKOM'S FINANCIAL CRISIS CONTINUES TO WORSEN, AS WE SUSPECT IT MIGHT, drastic steps must be considered to mitigate the systemic risk the utility poses to the government, which guarantees most of Eskom's debt, and indeed to the entire South African economy.
When tariff increases and further government bailouts are exhausted, the only remaining option will be to reduce the hemorrhaging of cash. The question then would become how to achieve financial stability without letting the lights go out.
Yet Eskom continues to spend vast amounts of capital on a power station construction program that South Africa does not need and that it cannot afford. We estimate that the completion of Medupi and Kusile power stations, Eskom's coal-fired expansion scheme, would run something on the order or $5.8 billion (excluding financing costs).
Radically curtailing Eskom's power station capital program (beyond Kusile 5 and 6) might be the only way to restore solvency. This would come at a high cost in penalties on construction contracts and in terms of the impact on personnel working on the projects. But in the increasingly likely scenario of Eskom's financial failure, such a strategy could contribute to rapidly improving its cash flows and bolster lender confidence in Eskom and the South African government.
South Africa might well be facing a stark choice: Abandon a large part of the Kusile project and possibly part of the Medupi project or allow Eskom and possibly the state to default on their financial obligations and pay an enormous economic and social price.
Either way, it is critical that Eskom put in place a process to plan now for the urgent decommissioning of its older power stations and for preparations around the possibility that its capital program will have to be curtailed.
WORKERS AND COMMUNITIES OF COURSE SHOULD NOT BEAR THE BRUNT of Eskom's financial crisis and the impacts of transition, but how to protect the people?
Part of the savings realized in the sensible downsizing of coal-fired assets could provide support for retraining, jobs-skills programs, and relocation.
Whatever happens will require assertive and responsible public policy. Given Eskom's monopoly position, it is unrealistic to expect that it will make difficult decisions on its own accord. Rather, local and international leaders, and lawmakers, working in concert with National Energy Regulator of South Africa, will have to act to restore the financial integrity of South Africa's power-generation system and accelerate the country's transition to a cleaner, lower-cost energy system.
Grové Steyn is the lead economist at Meridian Economics in Cape Town.
Full report here: "Eskom's Financial Crisis and the Viability of Coal-Fired Power in South Africa"
RELATED ITEMS:
IEEFA Report: Winners and Losers Among Big Utilities as Renewables Disrupt Markets Across Asia, Europe, the U.S., and Africa
IEEFA Update: A Growing Sense Across Energy Markets, and Among Market Players, That Change Is Gaining Pace
IEEFA Op-Ed: Blind Faith in Fossil-Fuel Industries Will Strand Economies, Communities, Workers