Delayed projects and fossil fuel import burden means renewable energy is the nation's best route towards energy sustainability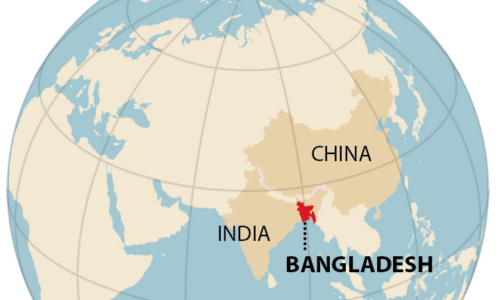 SYDNEY – The financial results set out in the Bangladesh Power Development Board's (BPDB) recently published annual report 2017-18 are troubling.
The Power Development Board sits under the Ministry of Power, Energy and Mineral Resources and is responsible for the planning and development of Bangladesh's power infrastructure as well as the majority of the nation's power generation and distribution.
BPDB's operating loss almost quadrupled to -62 billion taka (-US$736m) in the fiscal year 2017-18. The total loss came close to doubling as it reached -83.5 billion taka (-US$990m).
Total cash outflow, even after budget and subsidy support from the government, was -28.5 billion taka (-US$338m). These figures are totally unsustainable.
The BPDB's significantly inflated operating loss in 2017-18 was driven by much higher electricity generation cost due to significantly increased fuel cost, including a 5% devaluation of the Taka against the US$ since the start of 2016-17. While overall energy sales revenue increased 9% as electricity demand continued to grow, the fuel cost went up 75%.
Although gas-fired power currently dominates electricity generation, Bangladesh continues to be overly reliant on very expensive imported oil- and diesel-fired power generation with new units scheduled to begin operating over the next few years.
This comes as other nations historically reliant on expensive generation sources, such as Pakistan, intend to cease further build-out of imported oil-fired power.
Bangladesh's plan to deal with the economic burden of oil and diesel and meet growing electricity demand has been to build a fleet of coal-fired power stations fuelled by imported coal. A look at BPDB's "Projects to be commissioned" list in its latest annual report reveals this plan is not going well.
In BPDB's 2015-16 annual report 11 coal-fired power plants were expected to be commissioned by 2021. That number had dropped to just three in its latest 2017-18 annual report.
Including all coal-fired power plants announced and set for development beyond 2021, there are reportedly 19 coal-fired power plants planned in Bangladesh. Only one of these has any chance of being finished on time – the 1,320 megawatt (MW) Payra power plant proposed for southern Bangladesh.
In addition to the Payra power plant, the BPDB commissioning list to 2021 includes the now completed extension to the Barapukuria power plant, and the controversial Rampal power plant (sited on the border of the World Heritage Area of the Sundarbans wetlands) which has had its completion date pushed back once again – the third year in a row it has been officially delayed.
One other plant, the Japanese engineered Matarbari power plant is reportedly now under construction. However, it does not yet appear on the BPDB's commissioning list as its completion date won't be until at least 2024 – six years away.
The remaining plants are in the early stages of development according to Global Coal Plant Tracker – a global database of coal projects – and a long way from even beginning construction. Many of the projects are likely to have been quietly shelved.
THESE DELAYS MEAN EXPENSIVE, IMPORTED COAL-FIRED POWER IS LARGELY UNABLE TO REPLACE EXPENSIVE IMPORTED OIL- AND DIESEL- FUELED GENERATION or serve the needs of Bangladesh's growing electricity demand.
With coal projects stalled, liquefied natural gas (LNG) has gained momentum with some major announcements of new projects. However, according to the new BPDB annual report there are delays here too. The Reliance 750MW LNG plant has been pushed back 12 months while the Summit 500MW plant has been delayed 6 months.
Bangladesh's fossil fuel import plans come as other nations and global financial markets are becoming increasingly concerned by the economic burden that fuel imports bring, as well as the energy security implications. This concern has been magnified by weakening currencies across emerging markets which make commodities traded in U.S. dollars, such as coal and LNG, even more expensive.
Pakistan has had a similar plan to increase reliance on imported coal and LNG but economic concerns and growing international financial pressures have begun to change the mindset. The imported coal-fueled Rahim Yar Khan power project has reportedly been put "on hold" for this reason, and more may follow.
RENEWABLE ENERGY: QUICKER TO BUILD, BETTER FOR ENERGY SECURITY
With coal and LNG projects delayed, Bangladesh will have to continue building the expensive oil and diesel power plants that place such a high financial burden on the BPDB without a viable alternative.
Fortunately, renewable energy can provide the country with this alternative. Once planning approvals are received, wind and solar plants are consistently built within 18 to 24-month timeframes. They also have the huge advantage of providing domestic diversification and having no fuel which improves energy security while avoiding the economic burden of imported fossil fuels. Furthermore, renewables are getting ever cheaper and price reductions can be accelerated if backed by suitable renewable energy policy, as has been experienced around the world.
After years of delay, there has been some renewable energy progress in Bangladesh this year. The nation's first on-grid solar plant – the Engreen Sarishabari solar plant consisting of 3MW, has successfully reduced load shedding for consumers in 2018.
Meanwhile, Bangladesh's first truly utility-scale solar plant (28MW) in Teknaf's Hnila came on line in September 2018. An expression of interest for a 100MW solar plant in Sonagazi was also issued recently.
With its high population density, there has been a pervasive belief that Bangladesh has little room for renewable energy projects. The findings of a recent U.S. study on Bangladesh's potential, however, found a much higher wind power potential along the coastal belt than previously supposed. Modern wind turbines are far more efficient at harnessing lower wind speeds than older models.
Bangladesh should maximise its utilisation of renewable energy, either by building wind and solar plants domestically or by importing renewable energy from its neighbours including India which is well advanced in its renewable energy roll-out.
Renewable energy will give Bangladesh its best chance of meeting growing electricity demand, without the delays seen in coal and LNG plants and avoiding the huge economic burden of fossil fuel imports which is contributing to the BPDB's unsustainable financial situation.
Simon Nicholas ([email protected]) is an IEEFA energy finance analyst.
RELATED ITEMS:
IEEFA Report: Proposed Coal-Fired Project for Bangladesh Is a High-Priced Scheme Meant to Prop Up Adani Power
IEEFA Asia: A Better Way Forward for Electrification in Bangladesh
Rampal Coal-Fired Proposal for Bangladesh Puts Ratepayers and Investors at Risk, Relies on Outdated Technology, Is 'Out of Step With Times'