Failure to address employee benefits, maintenance, and cleanup costs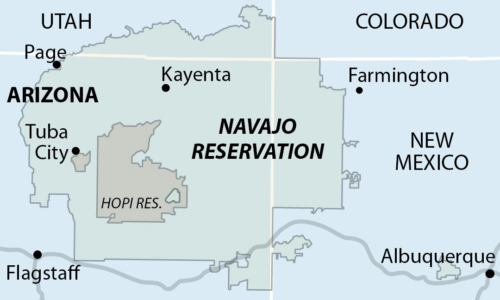 March 8, 2019 (IEEFA New Mexico) — The Navajo Transitional Energy Company's (NTEC) proposed acquisition of the failing coal-fired Navajo Generating Station (NGS) and its feeder Kayenta Mine continue to raise questions about possible consequences should the sale be allowed to move forward.
In addition to wide concerns about the financial viability of the project, the proposal raises three important liability issues:
What legal and financial obligations will NTEC inherit in terms of clean-up around the mine site, including groundwater and surrounding lands?
What impact will the sale have on NGS and Kayenta Mine employee benefits, including retirement and health care?
What will happen with maintenance costs that have been deferred since the plant announced its closure scheduled for December 2019?
"There are still a lot of unknowns that should raise real questions about the advisability of this purchase," said IEEFA research editor Karl Cates. "NTEC must begin to address these legitimate concerns in depth before moving forward with acquisition plans."
Deferred maintenance costs alone are estimated in the US$100-$200 million range leading Cates and other analysts to question whether the mine and plant owners simply want to pass the liabilities on to the buyer without taking responsibility for potential impacts on the local community and environment.
For more: NTEC Plan Presents Unknown, Potentially Limitless Liabilities
Media Contacts
Karl Cates, [email protected], (New Mexico) 917-439-8225
Vivienne  Heston, [email protected] (New York)  914-439-8921
About IEEFA
The Institute for Energy Economics and Financial Analysis (IEEFA) conducts global research and analyses on financial and economic issues related to energy and the environment. The Institute's mission is to accelerate the transition to a diverse, sustainable and profitable energy economy.