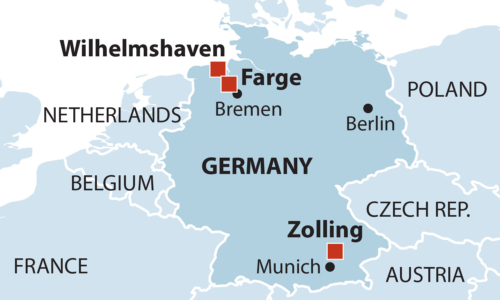 Sept 4, 2018 (IEEFA) — The French multinational energy company Engie would be better off closing its three coal-fired plants in Germany than selling them, concludes a report published today by the Institute for Energy Economics and Financial Analysis (IEEFA).
The authors of the report see Engie best protecting its position in the German electricity generation market by closing the plants and replacing them with other forms of generation that include renewables.
Such a move would also be in line with the company's commitment to a low-carbon energy transition. And closure of the plants would serve as a signal that Engie is "part of the solution" to a coal power phaseout being pursued as a matter of public policy in Germany rather than creating a problem by selling to distressed asset buyers determined to keep them open.
"We find that benefits from closing the power plants—living up to the company's promises to build a low-carbon energy system, preventing rivals from gaining market share, and embracing the Coal Exit Commission—outweigh the benefits of selling," said Gerard Wynn, an IEEFA energy finance consultant, who co-authored the report with Paolo Coghe, president of Acousmatics, an energy markets analytic firm.
Engie is currently working on selling the three plants—Farge, Wilhelmshaven and Zolling—and the report identifies two of the likeliest buyers: Czech distressed asset specialists EPH and Seven Energy Group.
Both companies have developed strategies to run coal power plants for as long as possible, intent on maximising private profits by capitalizing on public incentives for operating such assets.
"We note that to date Engie does not appear to be considering the main alternative strategic option for the three power plants: to retain them and wind down and close them itself, or sell them to a decommissioning specialist," Wynn said. "This strategy would minimise the plants' impact on the environment by ensuring a responsible site decontamination and clean-up as well as limiting emissions of carbon dioxide and air pollutants by assuring a firm end-date for their operation."
The report states that while selling could help Engie fulfil its 2016-2018 plan for merchant asset disposals and reinvestment, that plan is already all but fully achieved.   "Engie may also achieve some short-term, accounting presentation benefits from selling versus closing. But prioritizing such an outcome may not be fitting for a company committed so transparently to clean up its energy portfoli,." said Coghe, co-author of the report.
Economic and regulatory headwinds are precipitating coal divestment across the European electricity sector as regulatory changes and market forces drive a transition toward cleaner power generation. The report details these headwinds by using a discounted cash flow analysis showing how the most modern of Engie's three power plants in Germany, Wilhelmshaven, has a negative present value as measured by EBITDA (earnings before interest, taxes, depreciation and amortization).
Full report: "Why Engie Should Close, Not Sell, Its Coal-Fired Power Plants in Germany"
Media:
(Europe) Gerard Wynn, [email protected], +44 7990 560 525
(U.S.) Karl Cates, [email protected], 917-439-8225
________________
About IEEFA: 
The Institute for Energy Economics and Financial Analysis (IEEFA) conducts global research and analyses on financial and economic issues related to energy and the environment. The Institute's mission is to accelerate the transition to a diverse, sustainable and profitable energy economy.