A Fierce Backlash Over Plans That Would Cost Ratepayers for Years to Come; IEEFA Is Out With a New Study Next Week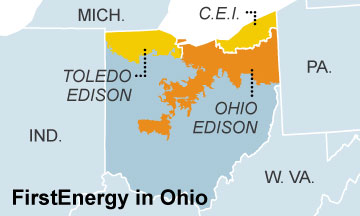 Opposition to FirstEnergy's campaign to get Ohio regulators and ratepayers to save several struggling coal and nuclear plants has gained steam in the Buckeye State, where questions mount over who stands to benefit from the bailout.
Ohio deregulated electricity 15 years ago as utilities saw such change as the best way to make money. Now they want it the other way—and at huge expense to ratepayers.
Hearings on a highly controversial proposed settlement of the case wrapped up last week and a decision by the Public Utilities Commission of Ohio is expected sometime in the next couple of months. The PUCO is also expected to rule on a proposed settlement around a similar proposal by AEP, which includes stronger commitments for renewable energy but is still at its heart a coal-plant bailout.
Developments of note from just the past week as the anti-bailout groundswell grows:
The quote of the week comes from Robert Flexon, the CEO of Dynegy, one of the many companies on the record against the bailouts: "They want middle-class guys in Ohio to (in effect) pay the dividend to Wall Street guys. It's just insane what's going on here."
IEEFA next week will publish a deeper look at the deals in a report that details the overall cost of the proposed subsidies and quantifies the market forces that suggest these bailouts would hurt Ohio households and businesses for years to come.
Stand by for more Ohio utility-bailout headlines.
Sandy Buchanan is IEEFA's executive director.