Financial analysis of GVK Alpha Coal Project in Queensland's Galilee Basin concludes "probability of success remote", "no investor should take part".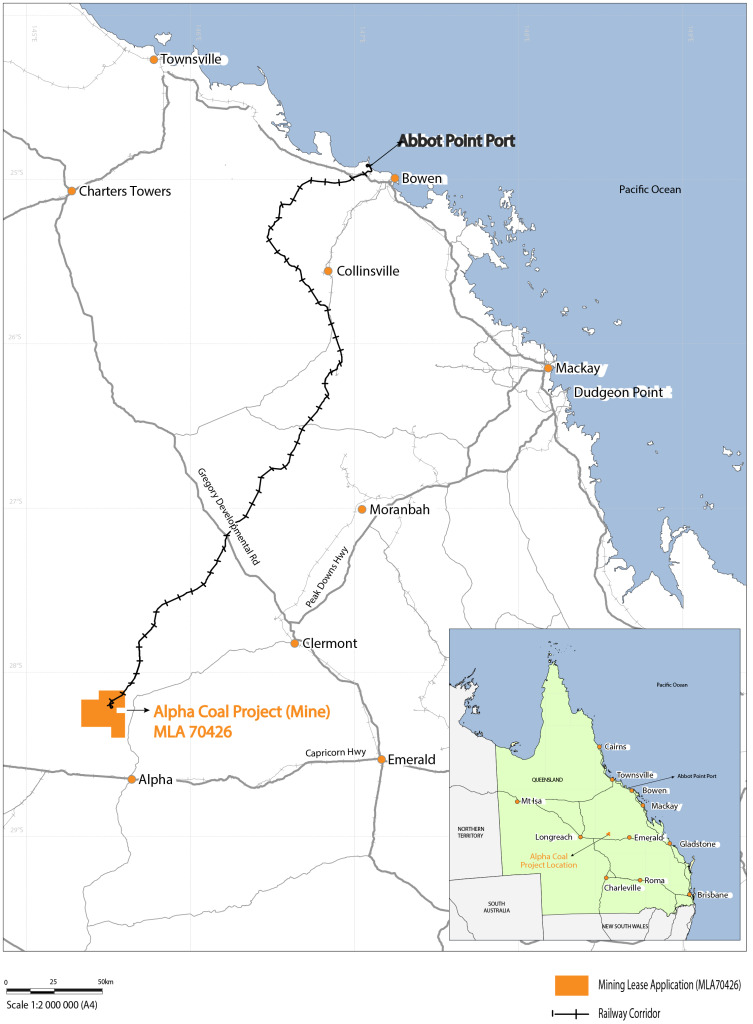 SYDNEY, 19 JUNE 2013:  "A new report released today by US-based Institute for Energy Economics and Financial Analysis (IEEFA) — 'Stranded: A financial analysis of GVK's proposed Alpha Coal Project in Australia's Galilee Basin' — has revealed that the US$10 billion Alpha coalmine, port and rail project is uneconomic and represents an unacceptable level of risk to potential investors.
The report comes as Australian rail operator AURIZON (ASX: AZJ) negotiates to partner with Indian conglomerate GVK (BSE: 532708 | NSE: GVKPILEQ) on the construction of the rail and port components of the Alpha project at a cost of US$6 billion.
Commenting on the risk profile of the project, report co-author, IEEFA's Tom Sanzillo, former first deputy comptroller of New York, labelled GVK 'a weak investment partner' and the Alpha project 'a quagmire, not an investment'.
GVK is seeking to raise a total of US$10 billion capital to build Australia's largest black coal mine in Queensland's remote, untapped Galilee Basin; construct 500km of rail infrastructure across agricultural land and floodplains to the coast; and develop a highly controversial coal export terminal through the iconic, UNESCO World Heritage listed Great Barrier Reef.
The IEEFA report shows that GVK:
has never successfully built or operated a coalmine or any business outside of India.
is overcommitted, with16 greenfield infrastructure projects worth $20 billion across six asset classes.
is highly overleveraged, carrying debt of US$2.8 billion with a market capitalisation of only $243 million.
faces a plummeting stock price, which has underperformed the Indian share price index by 80% since 2010.
has an excessively low EBIT (earnings before interest and tax) of 0.44x.
confronts potentially insurmountable regulatory, environmental, operational, logistical and financial hurdles that will likely delay the project and escalate costs to the extent that the project is unviable even for a company with a healthy balance sheet.
GVK purchased its Galilee Basin coal deposits from Hancock Prospecting in 2011 for $1.26 billion near the peak of the coal price cycle of $133 / tonne, a deal for which it was awarded 'Asia Deal of the Year'.
The coal price has since slumped to $88 / tonne with cost of production at more than $70 / tonne, as major coal producers now sell, downscale and cancel greenfield projects in response to the weakening global coal outlook.
Tom Sanzillo said, 'As currently structured, GVK simply cannot afford to participate in the Alpha project due to its plummeting stock price, overleverage, and poor track record on other projects amongst other factors. In short, it lacks the financial capacity to deliver. The cost side of the project is equally troubling.  The impacts of the proposed export terminal on the Great Barrier Reef, the massive rail infrastructure and rising costs of mining are cost factors that will only keep increasing. And finally there is the demand and price of coal on the global markets. Coal markets are weak now, and a strong, sustained comeback is less likely in the face of the maturation of renewable energy, the changing nature of growth in many countries and public concern over coal's health and environmental impacts'.
Even in the event of environmental approvals, the addition of new partners or other developments, taken together, the cumulative picture of cascading multiple risks and inevitable delays and cost blowouts around the Alpha project means that there is limited investment potential'.
'No investor should take part,' said Mr. Sanzillo.
Report co-author Tim Buckley, independent financial investment analyst said, 'The risks of capital cost blowouts and significant further timetable delays are high.
Combined with the financial difficulties of the key proponent, the probability of success for this US$10 billion project is remote. The Alpha project is clearly at risk of being stranded as the thermal coal price continues to decline'.
Ben Pearson, Head of Campaigns for Greenpeace Australia Pacific, which commissioned the report, said, 'It's clear from this report that development of the Galilee Basin for coal is uneconomic and green groups have made it plain they will do everything in their power to stop it.
For AURIZON to get involved in developing port and rail infrastructure to service this project would be financially foolish, leaving it empty handed with stranded assets'".
-Alison Orme, Greenpeace Australia Pacific and Annemarie Jonson, Sunrise Project