New York state comptroller Thomas P. DiNapoli drops the ball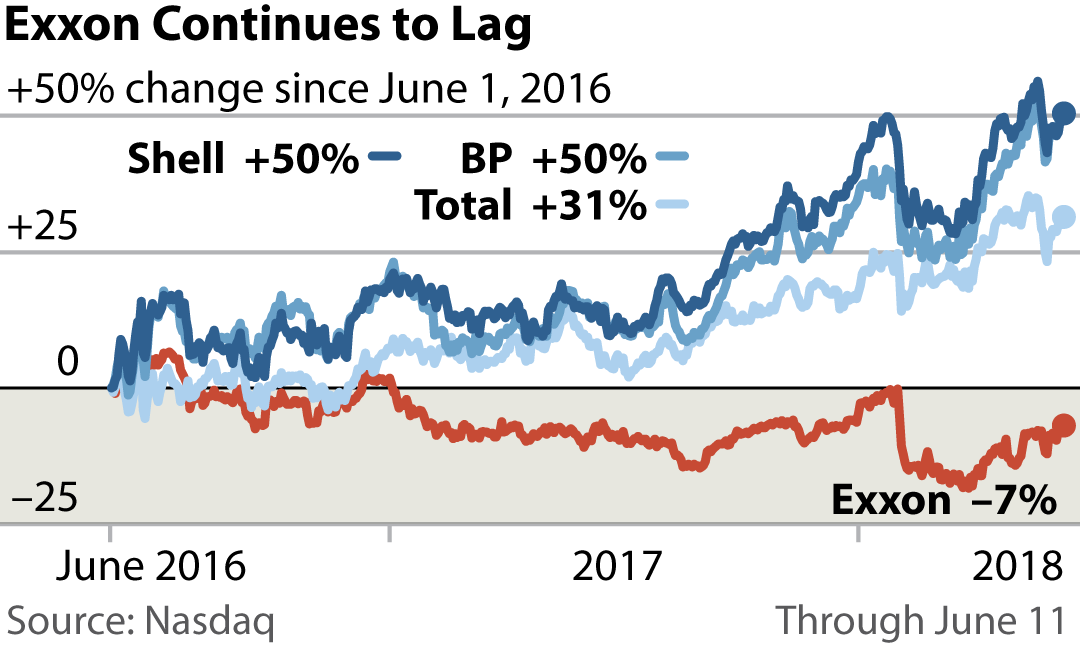 It was a failure of epic proportions when, after demanding but not getting action last year, most shareholders voted to re-elect ExxonMobil's board of directors on May 30, abdicating their duty to hold the company to account.
Sixty-two percent of shareholders in 2017 supported a resolution calling for ExxonMobil to improve its climate risk disclosures. The company responded by issuing a defective and irresponsible climate risk report that essentially dodged the issue. And then ExxonMobil's chairman and CEO, Darren Woods, reaffirmed the company's plans to double down on oil and gas exploration and production rather than adopting a strategy more suitably innovative to the times—even after having missed revenue, profit, and production targets during an upcycle for prices in 2017 and in the first quarter of 2018.
That recent shareholder endorsement of the board showed a dangerous acquiescence to management, amounting to a rubber-stamping of the company's insistence on denying climate-related business risks.
In the meantime, against a backdrop of rising oil prices, many investors are speaking up—by fleeing ExxonMobil. This trend is especially striking relative to investor commitment to other oil majors.  Shares in BP, Chevron, ConocoPhillips, Royal Dutch Shell, and Total have risen 25% to 60% in the past two years, while Exxon's stock price has dropped by more than 10%. This during a period when oil prices have almost tripled and the broader stock market has gained 30%.
Analysts have offered up assorted rationales for why ExxonMobil's stock has underperformed relative to its peers: discontinued share buy-backs, massive write-offs of bad calls on reserve acquisitions, increased capital expenditures.
Typically overlooked in such assessments is ExxonMobil's fundamentally outdated business model.
WHY ARE SO MANY EXXON SHAREHOLDERS SO COMPLACENT? Perhaps they are holding out hope for constructive dialogue with the company—a strategy that has never worked. Perhaps they are taking cover from influential institutional shareholder advisory services like ISS and Glass Lewis, both of which have been loath to criticize the company. Perhaps they are taking too much direction from Ceres and PRI, which—despite their social responsibility credentials—also have failed to hold the oil majors to account.
Most distressing has been the action—or, more precisely, the inaction—of Thomas P. DiNapoli, New York's comptroller and sole trustee of the more than $200 billion New York State Common Retirement Fund. DiNapoli led the majority coalition of ExxonMobil shareholders last year that called for the company to come clean on how climate risk might impact its business.
The high price of refusing to confront the truth.
DiNapoli, as the leader of that coalition, had an obligation to speak the truth and declare the company's resulting report unacceptable, to explain why, and to urge a no-confidence vote in ExxonMobil's board.
Instead, DiNapoli merely sent the company a list of questions with a May 1 reply deadline—questions that the company should already have answered in its report—as if the company needed guidance on how to properly assess, much less acknowledge, climate risk. His queries came so close to the annual shareholder meeting that it made it difficult, if not impossible, to form a shareholder coalition strong enough to call out the board on May 30.
That's the main reason this year saw no organized shareholder resistance.
DiNapoli's failure, not incidentally, does not affect only New York State Common Retirement Fund investors. The New York fund is the nation's third largest (behind the California Public Employees' Retirement System (CalPERS) and the California State Teachers' Retirement System (CalSTRS)), and ExxonMobil is one of the fund's top holdings. Whatever DiNapoli does influences other pension funds and institutional investors that often follow the New York fund's lead.
Climate risk is real, especially to business-as-usual strategies, and fund managers who look the other way do their investors a deep disservice.
Kathy Hipple is an IEEFA financial analyst. Tom Sanzillo is IEEFA's director of finance.
RELATED ITEMS:
IEEFA Update: ExxonMobil's Empty Climate-Risk Report
IEEFA Investor Memo: ExxonMobil's Climate Risk Report: Defective and Unresponsive
IEEFA Update: Red Flags Around ExxonMobil's Q4 and 2017 Earnings