Why a Massive Proposed Coal Project Remains Unbankable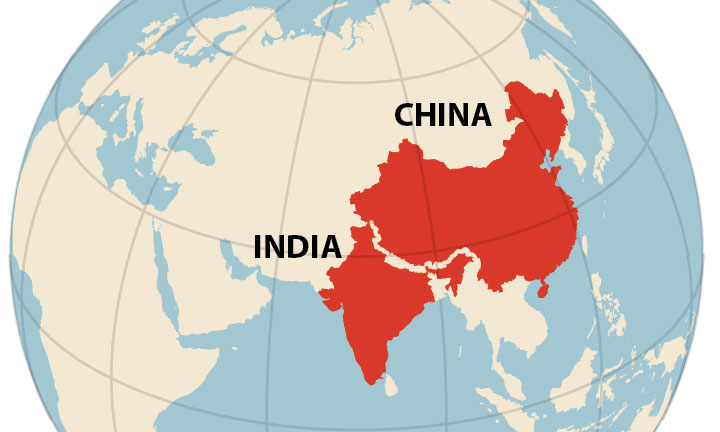 Adani Power Ltd reports another net loss—of US$48 million—in the three months through December.
This puts the company as the proposed cornerstone customer in a plan to build the massive Adani Enterprises Carmichael coal project in Queensland on track for its fifth year of enormous losses since FY2012. The latest numbers highlight the strategic weakness of new import coal-fired power generation in the Indian market, where declining real wholesale electricity tariffs are increasingly the norm and import coal is losing market share to lower-cost domestic coal and ever more cost-competitive renewable energy sources.
These trends are gaining momentum at the same time growth in electricity demand is falling below expectations due to rapid energy and grid efficiency gains.
With shares of Adani Power down 60 percent over the past five years, the recent losses highlight how—with US$7.3 billion in net debt and a string of losses on existing imported coal-fired power generation—Adani Power is neither a credible nor bankable offtake counterparty for the Carmichael coal proposal.
Claims that India needs this new imported coal are not supported by facts: Indian coal imports fell at a record 25 percent year on year in December.
MEANWHILE IN INDIA, MORE ACCESS TO DOMESTIC AND FOREIGN CAPITAL REMAINS KEY TO ENERGY SECTOR TRANSFORMATION TAKING ROOT THERE, AND THE TRENDS ARE AUSPICIOUS. The proposed merger of Orient Green and IL&FS could create India's largest listed dedicated renewable energy company. Of special note here: IL&FS is backed by Japan's Orix Corp.
An excerpt of note from some of the press coverage:
"The merger being negotiated would form a wind power company with 1.2 GW of operating assets, including 425 MW currently owned by OGPL and 775 MW held by IL&FS Wind. OGPL also has 43 MW of wind parks under construction and IL&FS Wind has 228 MW of projects in development. The merged entity will be in a strong position to acquire them."
"'The combined entity will benefit from an enhanced financial position, geographic diversity of wind projects and a variety of Power Purchase Agreements. It will also enjoy a strong pipeline of new projects,' said T Shivaraman, MD of SVL Limited and vice chairman of OGPL."
AND FROM CHINA, ANGUS GRIGG, THE SHANGHAI CORRESPONDENT FOR THE AUSTRALIAN FINANCIAL REVIEW, HAS a recent article of note on China's pursuit of low-emissions energy. Along with diversifying its generation fleet by building record amounts of new wind, solar, nuclear and hydro-electricity generation, China has also been cutting coal use per kWh of coal-fired electricity generated by about 1.5 percent annually for the last two decades.
The AFR article suggests this trend will most likely continue for another decade as China continues to retrofit/upgrade existing plants, and as it continues to build the most efficient new coal-fired plants in the world.
It will take decades for China to wean itself off thermal coal, but the changes seen since the country's peak coal consumption in 2013 continue, and if anything, are accelerating on the back of Chinese leadership in energy technology and because of mounting opposition to the pollution so evident in so many Chinese cities.
China's coal production was down 9.4 percent year over year in 2016—a global game-changing changing development given that China produces half the world's coal, India is on track to replicate China's progress, which means two of the largest economies in the world will drive this global electricity-sector transformation—driving by deflation in renewable energy costs that is being achieved faster than expected by most analysts.
This leaves global imported thermal markets structurally challenged, and we would go as far as to say that demand is now in a slow, terminal decline. All of which takes us back to the Carmichael coal project and shows why it is not in Australia's economic interest to flood the export thermal coal market with more low-quality coal.
Tim Buckley is IEEFA director of energy finance studies, Australasia. Simon Nicholas is an IEEFA energy finance analyst.
RELATED POSTS:
IEEFA Report: China Set to Dominate U.S. in Global Renewables Boom; $32 Billion in Overseas Investments in 2016 Alone
IEEFA Australia: In India's Trend Toward Renewables, Winds of Coal-Market Change