Five Articles of Note (and a Must-Read New Book)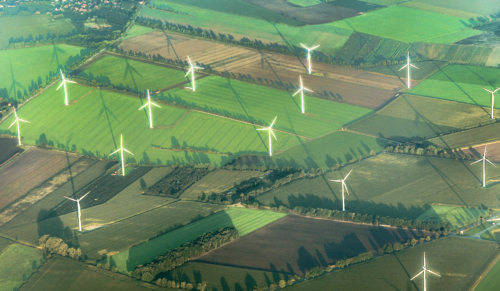 Every weekday on IEEFA.org we post five fresh headlines from the ever-rising tide of news on the fast-moving global transition in power generation.
It's a subjective exercise in speed curation. We see scores of items every morning—indeed throughout the day and into the night—that reflect real-time developments, policy changes, market shifts and technological progress in the changing energy economy. Each of our five headlines is only a snippet on its own, but together they tell a larger daily narrative as the world spins and as the electricity industry lurches into a future that promises to be quite different from its past.
Take today's stories.
First up is a blurb from SNL (that's the energy-industry trade publication, not the late-night comedy show) with what as far as I know is an otherwise un-reported story on how U.S. coal companies are having trouble finding anybody to insure their clean-up liabilities. Our post is a short excerpt from the full article, which you can read here, a well-rounded piece by Joshua Learn that quotes an analyst from Moody's Investors Services, a lawyer specializing in coal-company bankruptcies, and two experts from the insurance industry. The consensus is that insurance companies might not be all that interested in taking chances on U.S. coal-company reclamations and that the coal industry might not even be able to afford such insurance if it could find it. The article is a follow to how the industry's "self-bonding" schemes have been exposed as what in essence are unfunded liabilities (IEEFA's Tom Sanzillo has written extensively on the topic). The implication is that already battered coal companies might have to close mines if they can't even afford to buy clean-up insurance. Bad news for the old-school energy economy.
No. 2 in our five-headline lineup is an item from the website of the Solar Energy Industries Association, which has righteously raised a ruckus over how bureaucrats at the, well, Bureau of Land Management, have refused to open millions of acres of underused federal land in Southern California to utility-scale solar development. The solar association is no lightweight, and it has friends in high places, and lots of friends of friends in high places, including unions and the ever-growing wind energy industry. Reading the original post reminded me of when I lived for a while out west, where the BLM was known affectionately as the Bureau of Logging and Mining.
Third up, an article from the Motor City by Melissa Burden, writing in the Detroit News, about how General Motors has joined a host of corporate giants now aggressively pursuing renewable-energy agendas that eschew fossil fuels for solar and wind. GM has not just accepted the gospel of change but is preaching it now, noting that much of its mission on this front will now involve forcing the hand of laggard bankers and policymakers. GM's campaign, which mirror ones by Tata Motors, BMW Group, IKEA, Google, HP and Steelcase (a venerable furniture maker that has been around for more than a century), is not a public-relations stunt. The material quote, from Rob Threlkeld, GM's global renewable energy manager: "Costs have come down and economics are working."
No. 4 is the bulk of a post published yesterday by Martha Roberts and Charlie Jiang on the blog of the Environmental Defense Fund, which of course is what its name says it is but also produces studious and informed work on energy markets. Roberts and Jiang outline in 13 choice bullet points how certain utility companies are finally starting to come around some to the likely future of electricity markets and how several states—red and blue—aren't waiting anymore for the federal government to decide whether the EPA's Clean Power Plan is OK. They're adopting it already, acknowledging that clean power will become the new normal.
Last but hardly least, an item from the Quad City Times in Davenport, Iowa, where Jennifer DeWitt has an update on efforts to build a transmission line that would carry electricity from wind turbines in northwest Iowa into Illinois (the original article has a map). Investors in the Rock Island Clean Line say they will win their court fight, which suffered a setback this summer when an appellate court negated approval by the Illinois Commerce Commission. Opponents of the line notably include ComEd, which is owned by Exelon, an entrenched utility company that would just as soon see things stay the way they are.
In fact that's the theme of "The Grid," a terrific new book by Gretchen Bakke, an assistant professor of anthropology at McGill University that explains in accessible prose how we got to where were are today—electrically speaking—and how we might go from here. 
Our electricity system is antiquated, rickety, unsustainable, and passé. Bakke sees the challenge as cultural at its core, and notes that the power industry is run mostly by aging (white) men hobbled by a lack of imagination or new-world vision.
Time marches on. The electricity-industry complex dawdles.
Karl Cates is IEEFA's director of media relations.

RELATED POSTS:
IEEFA Update: A Snapshot Map of the Global Energy Transition

IEEFA New York: NYC Pension Funds Begin to Craft a Fossil-Fuel Divestment Path Others Can Follow
Our Op-Ed in the New York Times: 'After Bankruptcies, Coal's Dirty Legacy Lives On'