Bondholders and Dealmakers Are Not Stepping Up; Citizen Ratepayers and Taxpayers Are Left Holding the Bag Under Proposal Before Congress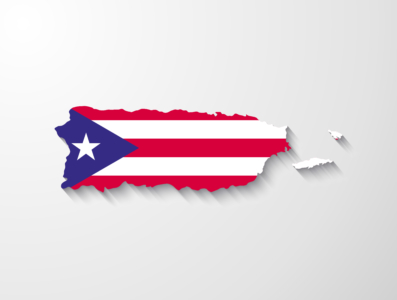 Puerto Rico's electricity-system imbroglio is in the public eye today in Washington, where a house subcommittee is holding a public hearing on a plan to restructure the Puerto Rico Electric Power Authority's staggering $9.5 billion debt.
We've written a letter to the subcommittee chairman, Rep. Doug LaMalfa, detailing how the debt restructuring plan sells Puerto Rico and its electricity ratepayers (and taxpayers) short by making the situation at PREPA worse. Further, the proposal would serve, frankly, to damage the island's already struggling economy.

Debt levels remain far too high under the so-called Restructuring Support Agreement (RSA).  Recent projections by Gov. Ricardo Rosselló's office and the federally appointed board that oversees implementation of the Puerto Rico Oversight, Management, and Economic Stability Act (PROMESA) show that the commonwealth can cover only perhaps 25 percent of existing bond obligations. The RSA nonetheless assumes that the power authority has revenues that can support effective repayment rate of 89 percent of existing bond obligations.   

The proposal before Congress is a raw deal for Puerto Rico and is designed to favor the very Wall Street interests who willfully contributed to the mess that PREPA has become but that are not so willing to bear a fair share of the fallout. Here's an excerpt from our letter on this point:

"It is our contention that PREPA does not legitimately owe the full $9.5 billion in outstanding indebtedness. Actions taken by participants in PREPA's situation and the egregious level of indebtedness incurred suggest a pattern of reckless disregard for PREPA's financial condition. The Board of PREPA, elected and appointed officials in various positions within the Puerto Rico government, bondholders, underwriters, credit agencies, attorneys, advisors and accountants should share responsibility."
A far more just and rational course—indeed the only sensible course—is to require bondholders to incur real losses. A more common-sense approach would allow bondholders to mitigate losses through a new organizational and financial plan that takes into account PREPA's customers' ability to pay and an aggressive reform program to rid the agency of its current dysfunction.
Here's a passage from the letter that gets at the heart of the matter:
"This course would provide realistic certainty to PREPA's current bondholders, restore PREPA's access to the capital markets and improve the likelihood of repayment to future PREPA bondholders. The net effect of this scenario provides room for the Commonwealth and its economy to grow again."

For PREPA to sustain the projected debt levels under the RSA being reviewed today, ratepayers would be forced to bear excessively high rates. PREPA's initial rates under the RSA charges will be 20 cents per kilowatt hour. PREPA anticipates that rates will rise to 25.8 cents per kilowatt hour by 2021 under the plan, and our suspicion is that this projection is too optimistic. Puerto Ricans already pay too much for electricity—indeed they pay some of the highest rates in the entire U.S.—and pay perhaps the highest rates in the country when household income is factored in. By way of example, electricity customers of the Long Island (N.Y.) Power Authority pay 18.1 cents per kilowatt hour, but that customer base's income is four times that of people in Puerto Rico.

PREPA ITSELF IS NOT SOLELY RESPONSIBLE FOR THE $9.5 BILLION IN DEBT CARRIED ON ITS BOOKS—THE ACTIONS OF FINANCIAL PARTICIPANTS IN THE SITUATION SUGGEST A PATTERN OF RECKLESS DISREGARD for the authority's financial condition. The board of PREPA, elected and appointed officials in various positions within the Puerto Rico government, bondholders, underwriters, credit agencies, attorneys, advisors and accountants all share responsibility.

Here's the pertinent passage on that point in our letter, which names names:
"The Puerto Rico Commission for the Comprehensive Audit of the Public Credit issued a report in August 2016 covering a 2013 PREPA bond issuance. The report's findings raise questions about the role of some of the most prominent companies in the public finance community. It identifies red flags regarding the role of J.P. Morgan Chase, Morgan Stanley, Wells Fargo, Citigroup, Ernst and Young, Sidley Austin, Standard and Poor's, Moody's, and Fitch."
"The audit makes clear that Puerto Rico's financial distress was well known when these bonds were issued. It also says that representations made in the Official Statement to the market were materially flawed. The audit criticizes actions taken by PREPA officials and the Puerto Rico Government Development Bank, and singles out PREPA's consulting engineer, URS. URS issued reports that certified PREPA's physical plant was in a state of good repair. This was plainly wrong. The Puerto Rico Energy Commission leveled the same criticism of URS."
"The audit establishes culpability among a wide set of participants in the 2013 issuance."
A proper course toward PREPA restructuring must contain realistic estimates of  revenue and expenses; a transparent system of internal controls; budget and financial plan processes that are known, that are uniform and that are based on objective standards; timely financial reporting; internal accountability for meeting budget targets; improved oversight over capital expenditure; clear, affordable debt management practices; an oversight board to enforce fiscal discipline; and an aggressive program to harvest Puerto Rico's abundant solar resources.
Opposition to a responsible approach like the one we advise signals a peculiar preference by bondholders to own a stake in a profoundly flawed status quo than in a forward-looking model. 
It is inconceivable that a reformed PREPA with a cleaned-up balance sheet and an enforceable program of fiscal discipline would be denied access to the capital markets. It's been done elsewhere before, maybe nowhere as famously as in Detroit, where the municipal government there has new and robust debt market access after its long and much-publicized period of fiscal turmoil.
[Full letter to U.S. Rep. Doug LaMalfa]
Tom Sanzillo is IEEFA's director of finance.

RELATED POSTS:

IEEFA Puerto Rico: How to Play Hardball With Bondholders

IEEFA Energy Swamp Watch: The Puerto Rico Electric Power Authority Would Starve Its Electric Grid to Pay Its Bondholders

IEEFA Puerto Rico: The Hidden Boogeyman in the Commonwealth's Debt Crisis