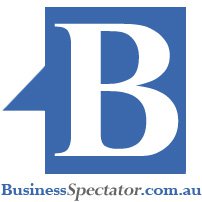 SOUTHBANK- "The Institute for Energy Economics and Financial Analysis has released our latest report, titled 'Remote Prospects'. In it we examine the Adani Group's proposed $10 billion coal, rail and port project in the Galilee Coal Basin.
If developed, this massive greenfield project would have a profound impact on the global seaborne traded thermal coal market. The climate change implications are also enormous. Our analysis focuses on the uneconomic nature of this project. To develop a high cost, isolated thermal coal mine complex in the face of significant operating, financial and environmental risks is in all probability likely to end up creating a stranded asset.
We provide a summary of our key findings herein.
The Carmichael Coal and Rail Project aims to build a greenfield 40 million tonne per annum (Mtpa) open cut and underground mine complex with a planned 60-year life in the Galilee Basin. We estimate the energy-adjusted cash cost of production at $US84/t, above the current market price of $US80/t for Australian thermal coal. The high cash cost reflects a number of adverse factors. The mine is 400km from the Abbot Point coal export port – well over double the distance of most Australian export oriented coal mines. Adani will have to move 16 tonnes of overburden for every tonne of coal mined. The value of the coal is significantly diminished by a low energy content by Australian standards (5,260kcal net as received), and a very high ash content (averaging 26 per cent).
Adani proposes to invest upwards of $10 billion by 2021 to commercialize this project. To deliver an adequate return on this investment will require a thermal coal price sustained well over $US100/t for many decades to come, a level commodity analysts are increasingly viewing as unlikely.
A key problem with the Carmichael deposit, and in fact any development in the Galilee Basin, is the total absence of necessary infrastructure. There is no existing power, road or water infrastructure in place, nor a ready and waiting local workforce. There is no railway access within 200km. Everything would have to be purpose built, hence the very high capital investment implied. As such, no coal mining company, large or small, is currently operating the Galilee.
The Adani Group of India is the proponent for this project. Relatively new to mining, and relatively new to operating in Australia. Adani's only operating business in Australia is the recently acquired Abbot Point Coal Terminal, loss-making due to excessive financial leverage. Adani has two small coal mines operational in Indonesia (commissioned in 2008) and India (commissioned in 2013), the sum total of the Adani Group's operating mine experience. Yet the Queensland Government seems absolutely determined to see this inexperienced group open the largest thermal coal mine complex in Australian history. Relying possibly on Adani's representations of becoming a responsible Australian corporate citizen, the Queensland Government seems to ignore the string of regulatory breaches and legal issues Adani has incurred in its home market.
Our report also examines the scope for the Adani Group to fund this $10 billion project. The Adani Group already has $US12 billion of net debt, more than double its current external market capitalisation of $US5.2 billion. The Adani Group is also part way through a dramatic expansion of almost every business division it operates, further straining its free cashflow profile. The financial profile of the Adani Group has been undermined by a significant portion of its debt being US dollar denominated at a time when the Indian Rupee has been consistently devaluing. Adani Enterprises reported a net loss in each of the last two quarters, in large part due to rising interest expense charges and mark-to-market losses on its largely unhedged foreign exchange positions.
Largely unheralded in the Australian press, the Adani Group released its Supplementary Environmental Impact Statement Friday evening of the 22 November 2013. This follows up on the November 2012 EIS that was used by the Queensland Government to progress this development. The SEIS noted a few 'editorial errors' and additional exploration program results. The net result saw the proposed mine life reduced from 90 years to 60 years, the life of mine product coal target reduced from 60Mtpa to 40Mtpa and the mine yield (the run-of-mine coal to saleable coal ratio) reduce from 96 per cent to 79 per cent. At the same time the total water requirements increased 30 per cent and staffing levels for operations increased 26 per cent to 3800 staff. Each of these factors adversely affects the commerciality of the mine; in combination the impact is very material.
To conclude, the Carmichael Coal proposal is too isolated, too late and too expensive. An uneconomic proposal, it brings with it significant risks and still faces significant hurdles. The Adani Group is weakened by high levels of debt and lacks the experience in coal mining that would be needed to develop the largest thermal coal mine in Australian history. It is increasingly likely that Adani have inadvertently bought themselves the world's most expensive cattle station."
by Tim Buckley and Tom Sanzillo, Business Spectator