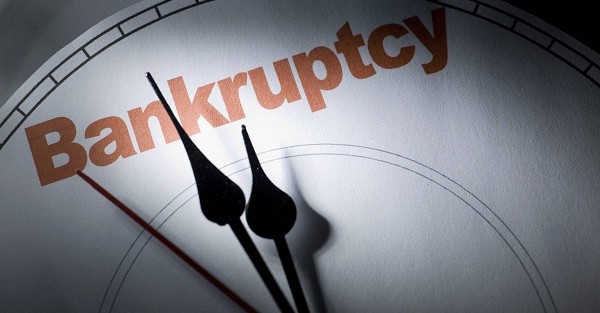 By Tom Sanzillo, Special to the Star-Telegram
TEXAS – "It is understandable to hear economic bad news from Buffalo, New York, Detroit and even Chicago. They have seen decades of disinvestment, flat or declining population and oceans of fiscal red ink.
But how does the largest utility in Texas — Energy Future Holdings — go bankrupt? News outlets for weeks have reported that a filing is imminent.
North Texas had the fastest-rising employment in the country last year. The region is home to some of the most powerful companies in America, world-class health and education facilities and a growing, diverse population that has made it a force on the world stage.
North Texas's story is the story of energy turned into economic power.
The vicissitudes of low natural gas prices, changing weather patterns and competition are not excuses for bankruptcy but opportunities for those who built and rebuilt the nation's energy system.
But bankers came in and made a mess. They saddled the corporation with debt it could not afford then did everything possible to squeeze the genius out of the North Texas growth story with selfish, unseemly and reckless forms of profit-taking.
In six years the company sent $20 billion to investors and spent not much on customers. The bankers and brokers made hundreds of millions in fees by flipping debt, and so dug the hole around EFH deeper.
North Texas has seen big busts before. Few have been this big and none have been this preventable or important to the day-to-day life in the region.
The bankers who ran EFH into the ground promised better service, improved environmental protections, and a world-class electricity system.
Instead, the company continues to operate old, antiquated coal plants and innovation is defined by how well the company manages to avoid taxes, cut corners on health-and-safety laws and gut clean-air rules.
Utilities across the country are taking prudent risks with solar, wind and energy efficiency. They are retooling operations to meet new energy and financial challenges.
This week, the EFH approach to bankruptcy gave the Texas Railroad Commission an excuse to demand a real cash bond for the nearly billion-dollar cost of cleaning up the Texas strip mines owned by an EFH subsidiary, Luminant Mining. That's a step in the right direction because it protects taxpayers from having to pay those costs.
In the past, the Railroad Commission allowed EFH to "self-bond," which, in reality, meant that EFH was allowed to use dubious forms of collateral to back its claims that the company could pay for cleaning up the mines.
But part of any plan for EFH should be retiring its old coal-fired power plants, which are financial losers as well as an environmental liability.
Closing down the Martin Lake, Monticello and Big Brown power plants would put a serious down payment on reducing pollution in North Texas."
Tom Sanzillo, director of finance for the Institute for Energy Economics and Financial Anyalysis, examined Energy Future Holdings for The Sierra Club and Public Citizen Texas.