Retrofitting aging Milton R. Young coal plant Unit 2 with CCS makes little economic sense
October 9, 2020 (IEEFA U.S.) ‒ In case you missed it (ICYMI), Director of Resource Planning Analysis, David Schlissel and analyst/editor Dennis Wamsted presented webinars October 6 and 7 on IEEFA's report Project Tundra: A Step In the Wrong Direction.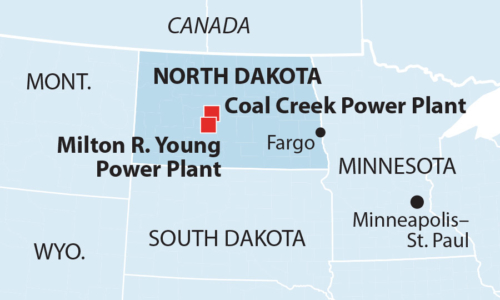 Carbon Capture and Storage (CCS) is often promoted as a technology that brings benefits to business, local communities and the environment. IEEFA's analysis of Project Tundra, however, finds significant risks and uncertainties that undermine the proposal's economic viability and could lead to higher costs for the ratepayers of the cooperatives that buy power from Minnkota.
The webinar explored the economic pitfalls of retrofitting the aging Milton R. Young coal plant Unit 2 with carbon capture. Even with federal 45Q tax credits, the analysts noted, Minnkota co-op members could wind up facing onerous costs, making the project economically unsound.
The Webinar is archived here: https://youtu.be/zBAYKyEBRXM
View the PowerPoint: https://ieefa.org/wp-content/uploads/2020/10/Project-Tundra-Presentation-October-6-and-7-2020.pptx
Read the Report: Project Tundra: A Step in the Wrong Direction
Media Contact
Vivienne Heston ([email protected]) +1 (914) 439-8921
About IEEFA
The Institute for Energy Economics and Financial Analysis (IEEFA) examines issues related to energy markets, trends and policies. The Institute's mission is to accelerate the transition to a diverse, sustainable and profitable energy economy.