A Break with the Northeast Ohio Public Energy Council Is the Latest Sign, Among Many, That a Poorly Run Utility Is on the Ropes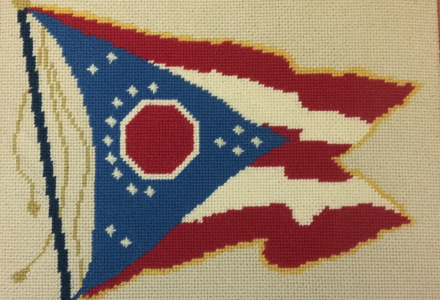 FirstEnergy's financial tailspin took a spectacular turn late last month when the company abruptly cancelled the three remaining years of a nine-year contract to supply electricity to the Northeast Ohio Public Energy Council (NOPEC), a group that provides power to 500,000 customers.
What's happening here in Ohio, in brief, is that FirstEnergy's bad business decisions over the past decade are coming home now to roost. The company can't compete any more because of its long litany of business-strategy mistakes so it is now throwing customers and ratepayers overboard to try to save itself.
As we detailed in our October 2014 report, "FirstEnergy: A Major Utility Seeks a Subsidized Turnaround," the company's business model was built on aggressively expanding its customer base by underselling the competition, offering rates that were very close to (and, in some cases, possibly below) wholesale market prices.   
In 2010, FirstEnergy entered into its nine-year contract with NOPEC, whose members total about 200 municipalities across northern Ohio. The deal stipulated that FirstEnergy would provide electricity at a rate that was guaranteed to be lower than FirstEnergy's separate retail rate (6 percent lower for NOPEC residential consumers and 4 percent lower for for NOPEC small businesses). It provided additional consumer protections that included barring FirstEnergy from imposing additional fees on NOPEC customers after events like the "polar vortex" in 2014. 
IN THE SIX YEARS SINCE FIRSTENERGY FORGED ITS CONTRACT WITH NOPEC, FIRSTENERGY'S FINANCIAL CONDITION HAS WEAKENED, largely as a result of its mis-timed purchase of Pennsylvania-based Allegheny Energy in 2011. As part of efforts at retrenchment, the company abruptly reversed course on it retail sales strategy in 2014, deliberately shedding several hundred thousand of its 2.7 million customers. A UBS analysis noted at the time that "pulling out of retail is a big deal for credibility of business model" and that "the decision to scale back from retail marks a key turning point for the company, having relied upon this strategy as a core element to maintain pricing through the last four-year downturn."
By 2014, FirstEnergy had begun seeking bailouts for its uncompetitive coal and nuclear plants, a strategy that our research showed would likely cost customers $4 billion and perhaps as much as $8 billion. NOPEC, along with many other organizations that include the Ohio Manufacturers Association, Ohio Consumers' Counsel, Ohio Citizen Action, and the Sierra Club were vociferous opponents. After a series of proposals and counterproposals, the Public Utility Commission of Ohio last month finally granted FirstEnergy a ratepayer-subsidized bailout worth $600 million to $1 billion.
FirstEnergy CEO Chuck Jones is saying now that—as large as the size of that  amount is—it's not enough to save the company and that people are smelling "blood is in the water," suggesting that the company is now ripe for takeover by another utility.
As for NOPEC, its CEO, Chuck Keiper, said from the outset that the agency was confident it would find a new supplier and indeed announced just today that NextEra will step in as the new supplier for NOPEC, at a rate comparable to what FirstEnergy was charging, and with a higher proportion of electricity supplied by renewable energy.
A telling aside to the NOPEC-FirstEnergy relationship: FirstEnergy took NOPEC to court  last week to try to get out of a letter of credit to NOPEC worth tens of millions of dollars that it signed as an assurance of good faith when it became NOPEC's supplier in 2010. It's not clear whether that lawsuit will be moot now that NOPEC has found a  new supplier.
That wrinkle may lead to others like it, and suggests that shareholders and regulators alike would do well to wonder what the implications are for all the many other commitments the company has made.
Sandy Buchanan is IEEFA's executive director.

Related links:
IEEFA Ohio: Damn Tradition, Bailouts Are Where It's At
FirstEnergy's Scheme to Protect Aging Power Plants in Ohio Will Cost Ratepayers $4 Billion