Scrambling for an End Run Around a Federal Road Block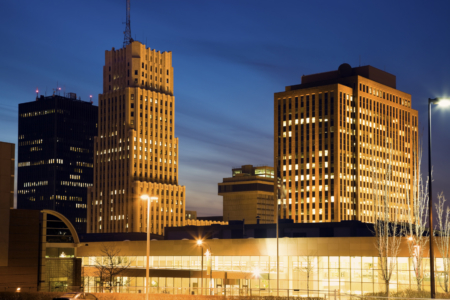 FirstEnergy plugs away in zombie-like fashion at its undying effort to make ratepayers pick up the tab on aging electricity plants whose time has passed.
Despite having been delivered a major setback last week by the Federal Energy Regulator Commission, FirstEnergy is scrambling now for an end run around FERC, even as AEP—similarly hobbled by FERC's intervention—is waving the white flag.
Plans by FirstEnergy (and AEP) to have ratepayers bail out their struggling unregulated coal plants in Ohio hit a major roadblock last week when FERC announced that it will be reviewing the power purchase agreements, under which ratepayers would pay for the costs of the plants for the next eight years. (The agreements were approved by PUCO at the end of March, but now they cannot go into effect until after FERC completes its review sometime this summer.)
These would be costly deals. Our research indicates the FirstEnergy deal alone would cost Ohio ratepayers at least $4 billion.
FERC is reviewing the proposals because the Electric Power Supply Association has argued persuasively that the deals would inappropriately allow AEP and FirstEnergy to pass the costs of affiliate transactions onto captive ratepayers.  FERC's intervention comes despite a last-ditch attempt by the utilities to throw some political muscle around, most notably perhaps in the guise of Joe Manchin, the senior U.S. senator from West Virginia and a long-time coal industry supporter who, it turns out, made personal phone calls to four FERC Commissioners to endorse the Ohio bailouts and wrote a letter along the same lines to them.
The FERC announcement came late Wednesday, the day before AEP's first quarter earnings call on which AEP CEO Nick Akins said that he was not interested in waiting for FERC to make a decision and that AEP would simultaneously pursue two new strategies instead: (1) selling off unregulated power plants that were supposed to be subsidized by ratepayers under the now-stalled power purchase agreement; and (2) pushing legislation to re-regulate Ohio's electricity system.
"These two prongs will progress in parallel, and whichever results in AEP becoming fully regulated earliest will be completed," Akins said.
The impact of the FERC decision was felt immediately. FirstEnergy CEO Chuck Jones had confidently predicted on only hours ahead of the announcement that FERC would dismiss the complaints. FirstEnergy's stock fell 10 percent on the announcement. S&P and Moody's Investors Service wasted no time in downgrading FirstEnergy's outlook from stable to negative. FERC's action is seen generally as more negative for FirstEnergy than for AEP, which is an overall better financial position.
FirstEnergy this week filed a revised application to PUCO, suggesting that the company really had been preparing for a negative move from FERC.  FirstEnergy is now working to get around FERC by abandoning the power purchase agreement. What the company wants today is for customers to simply pay a charge—almost the exact same charge that they would have paid under the original power purchase agreement—to FirstEnergy's distribution companies. The charge would be based on FirstEnergy's projected cost of operating the Davis-Besse and Sammis plants, not the actual costs of those plants, so technically FirstEnergy's generation company is no longer involved in the deal.

In other words, FirstEnergy is asking PUCO to buck federal regulators by approving a deal that—in substance and impact on customers—is all but identical to the one that FERC thinks deserves further scrutiny. FirstEnergy is demanding a ruling by May 25.
These new developments in Ohio are likely to have ramifications beyond the state's boundaries, including for FirstEnergy's plans to re-regulate the coal-fired Pleasants Power Station in West Virginia, which we wrote about last week.
The increased regulatory scrutiny of the Ohio deal should raise even more questions about doing something very similar in another state. And with AEP aiming to sell off its merchant coal plants in Ohio in a fair market transaction, FirstEnergy will be hard-pressed to justify an above-market price for selling its Pleasants plant to an affiliate, as it is widely expected to propose.
Cathy Kunkel is an IEEFA energy analyst.