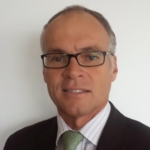 CLEVELAND Jan. 21, 2015 (IEEFA.org) — Timothy King, a Sydney-based financial analyst, has joined the Institute for Energy Economics and Financial Analysis as director of energy policy, Australasia.
King is a former managing director and head of company research at Deutsche Bank AG, Australia and New Zealand, where he served from 2003 to 2013. Previous to that, he was a telecommunications and building materials analyst at Citigroup Research in Sydney.
A native New Zealander, King has over 20 years of international experience in the finance industry. He serves on the board of The Gold Standard Foundation, based in Geneva, one of the world's leading carbon-accounting standards. He is active with several conservation organizations, including the non-profit Fauna and Flora International (FFI) and Ecodecision, Quito, Ecuador.
"Tim brings his extensive knowledge of the financial industry and his international experience in working with energy and carbon accounting issues to our team," said Sandy Buchanan, IEEFA executive director. "We are very happy to welcome him to the organization, where he begin a new program for us on energy policy issues within Australia, working closely with Tim Buckley, IEEFA's director of energy finance studies, Australasia."
---
About IEEFA
The Institute for Energy Economics and Financial Analysis (IEEFA) conducts research and analyses on financial and economic issues related to energy and the environment. The Institute's mission is to accelerate the transition to a diverse, sustainable and profitable energy economy and to reduce dependence on coal and other non-renewable energy resources.