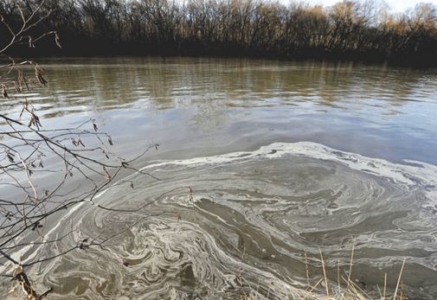 Duke Energy is appealing a $25.1 million fine issued by the North Carolina Department of Environment and Resources over groundwater pollution from a coal ash site associated with the closed Sutton coal-fired power plant.
The fine is more than four times larger than any previous environmental fine, according to an article by John Downey in the Charlotte Business Journal.
Duke argues that the fine is "excessive and unreasonable," and is taking their case to the state Office of Administrative Hearings.
Excerpts:
"'This penalty was not assessed for an environmental disaster, an intentional act, a spill, breach of a coal ash dam, discharge into a stream or river or similar events which, though more serious, have resulted in assessed penalties that have been a small fraction of the penalty at issue here,' Sam Hayes of the McGuireWoods law firm argues for Duke in the appeal petition filed Thursday morning."
"When the fine was imposed in March, DENR Secretary Donald van der Vaart said the fine 'continues the aggressive approach this administration has taken on coal ash.'"
"Duke ultimately asks for a hearing on its objections and asks that the $25.1 million penalty be dismissed 'or reduced according to law.'"