The troubled coal-fired Prairie State Energy Campus broke down and went off line for three days in late February, according to an article this weekend in the Paducah Sun.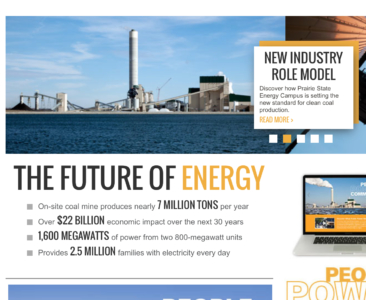 The Sun reported that both of the plant's two main generators failed on Feb. 21 and that one did not come back online until sometime on Feb. 23 and the second did not come back online until Feb. 25.
The article, by David Zoeller, quotes a representative of Paducah Power System, one of the municipal utilities who bought a stake in the plan, saying that "an analysis is under way to determine the cause."
Excerpts:
"'While it's in our best interest for Prairie State to run as well as it can, we would consider this a blip," (Andrea Underwood, PPS director of community relations & marketing) said of the event ."
"The Illinois-based plant being off-line previously resulted in Paducah Power having to pay more for power on the wholesale market while still having to pay Prairie State as an owner/investor."
"That caused an increase in PPS' power cost adjustment, which boosted rates to the point that they are now believed to be the highest in the state."
Full article (subscription required).